TikTok is facing blowback for lax advertising disclosures. While the platform offers various ways to identify paid promotion, its marketing policies appear to operate on an honor system, and while some creators label their posts as advertising or partnerships, many do not. Where a financial relationship exists with regard to products mentioned, the truth in advertising rules enforced by the Federal Trade Commission and state attorneys general require media partners to disclose that funds will change hands. As part of a renewed national interest in digital consumer protections, particularly related to child safety, the area is getting increased scrutiny.
An investigative report by Vox's Recode reveals "Very few parties seem interested in knowing or following the rules. So much so that a marketing agency seems perfectly comfortable displaying what appear to be violations" of ads it helped to create. As an example, Vox mentions a series of prank videos that showcased toys as part of a paid arrangement through an intermediate influencer marketing firm, but failed to share that information with viewers.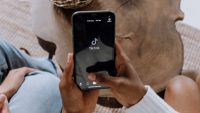 "While it's the wild west in TikTok, it's actually really the wild west everywhere. It's just that other social networks are more sophisticated, and maybe have stronger creative guidelines, better ad formats, more help," Kelly Cutler, director of the Integrated Marketing Communications program at Northwestern University told Vox.
"Because noncompliance is so pervasive, I am not surprised to see agencies showcase work that violates the law," said attorney Robert Freund, who specializes in social media advertising law.
TikTok, owned by China's Bytedance, came under fire this month for alleged consumer data security breaches that potentially constitute a national security risk. Members of the Senate Intelligence Committee have requested the FTC investigate whether TikTok has been intentionally misleading lawmakers on the matter.
"It's also now facing a regulatory investigation into its privacy policy changes in the EU related to issues surrounding user consent for personalized advertising," writes TechCrunch, citing a skirmish in Italy.
Recode describes the disclosure-based stateside ad controversy as "pervasive because it's easy," noting it "isn't about just one agency, brand, or a handful of creators. TikTok is full of secret sponsored content, or sponcon." Although TikTok last year rolled out a new labeling tool for sponsored content, creators have to enable the tool.
The Vox reporting underscores the complexities of influencer advertising. On social platforms, the lines between ads and content blur. The issue is further complicated by the fact that in the U.S. social media platforms, including TikTok, are not liable for user-posted content under Section 230 of the Communications Decency Act.
Related:
Children's Rights Groups Call Out TikTok's 'Design Discrimination', TechCrunch, 7/12/22
TikTok to Roll Out Content Filters and Maturity Ratings in Pledge to Make App Safer, TechCrunch, 7/13/22
Kids and Teens Now Spend More Time Watching TikTok Than YouTube, TechCrunch, 7/13/22