VideoNuze suggests that post CES, an Apple TV is inevitable. "Apple's television opportunity is not simply to one-up the competition's stable of smart TVs, but to re-imagine the entire TV experience as an integral part of our lives," notes the post. Apple needs to combine components that already exist in the smart TV sphere and then "create an unparalleled experience layer that allows users to do things heretofore unimaginable."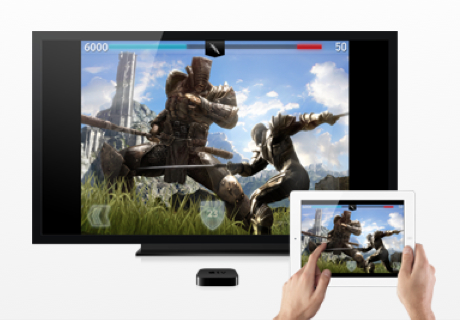 Those existing components include high-speed broadband delivery, Wi-Fi, HDTV, Apple's app store/developer network and touchscreen/mobile technology. According to the post, combining these with an inventive Apple vision for TV is only a matter of time.
TV manufacturers seemed to heavily focus on 4K Ultra High-Definition TVs at this year's CES. "No question, these displays wowed attendees," notes VideoNuze, "but their massive size and exorbitant cost suggest that meaningful penetration is years away, if ever."
"By focusing on UHDTV, the incumbents are not paying enough attention to what today's consumers really care about, which is having their TVs more fully integrated with their other devices and video experiences."
This opens the door for Apple to enter.
"Apple is all about big opportunities, and it's hard to imagine one bigger than television. Despite its longer replacement cycles, and higher costs, television is truly the final frontier for Apple," the article concludes.