Taylor Swift abruptly pulled her entire collection of music from the world's most popular music streaming service Spotify earlier this week. The move comes just as her "1989" album went platinum, which has become almost unheard of in the music industry as album and digital download sales plummet. Swift has the money and exposure to sustain her brand without streaming, so like the Beatles, Beyoncé, and Thom Yorke and Nigel Godrich of Radiohead, she has snubbed Spotify.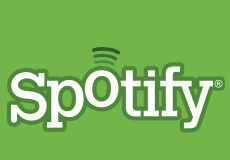 Swift's decision to pull her music from Spotify shows that the music industry isn't ready to back down in the fight against streaming. For prominent artists such as Swift, they do not need the $0.006 cents per play and they don't want Spotify listeners to neglect the actual purchase of their music, according to Motherboard.
"They're afraid that if you can call it up on demand, you're not going to buy the CD or download it from iTunes," David Oxenford of the Broadcast Law Blog said.
Swift believes that the streaming service simply doesn't pay its artists enough. In July, she wrote an op-ed in The Wall Street Journal about the issue. "It's my opinion that music should not be free, and my prediction is that individual artists and their labels will someday decide what an album's price point is," she wrote. "I hope they don't underestimate themselves or undervalue their art."
Spotify has responded by launching a social media campaign in an effort to win the country-turned-pop-star back, according to USA Today. Jilted Swift fans have started using the hashtag #justsayyes, a reference to her hit "Love Story." Spotify says that 16 million of its more than 40 million users had played her music in the past 30 days and "Shake it Off" was number one on the streaming service when Swift pulled her work.
Swift joins the ranks of other prominent musicians who have rejected Spotify — or at least kept the service waiting. Spotify users won't find any of The Beatles, AC/DC, The Black Keys, or Atoms for Peace on Spotify. Beyoncé only has a few tracks on the service, and other artists have delayed the release of their music on Spotify for two or three months.
Related News:
Spotify Royalty Payments Outpace iTunes in Some Markets, The Wall Street Journal, 11/4/14
Beyoncé Announces Big Box Set with Remixes, New Music, Live DVD, and More, The Verge, 11/4/14
Topics:
1989
,
AC/DC
,
Album Sales
,
Beatles
,
Beyoncé
,
CD
,
David Oxenford
,
Digital Download
,
Internet
,
JustSayYes
,
Music
,
Nigel Godrich
,
Online
,
Platinum
,
Radio
,
Radiohead
,
Royalties
,
Shake it Off
,
Social Media
,
Song
,
Spotify
,
Streaming Music
,
Streaming Service
,
Taylor Swift
,
The Black Keys
,
Thom Yorke
,
Track