Microsoft reported revenue up 14 percent year-over-year to $51.9 billion in its fiscal fourth quarter, which ended June 30. Net income was up 2 percent, to $16.7 billion for the quarter but down almost 19 percent for the year, to $61.3 billion for the 12 month period. Although the results fell short of expectations, Microsoft chairman and CEO Satya Nadella identified the Microsoft Cloud sector as a bright spot, pointing out that it "surpassed $25 billion in quarterly revenue for the first time, up 28 percent and 33 percent in constant currency," despite the tough macroeconomic environment.
The foreign currency exchange "cost Microsoft $595 million in the quarter as it converted sales in Europe, Japan and elsewhere back into U.S. dollars," The New York Times reports, noting that "without the strengthening dollar, the company's two main enterprise lines of business, which it calls Productivity and Business Processes, and Intelligent Cloud, would have met the initial guidance it provided investors in April."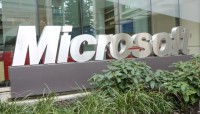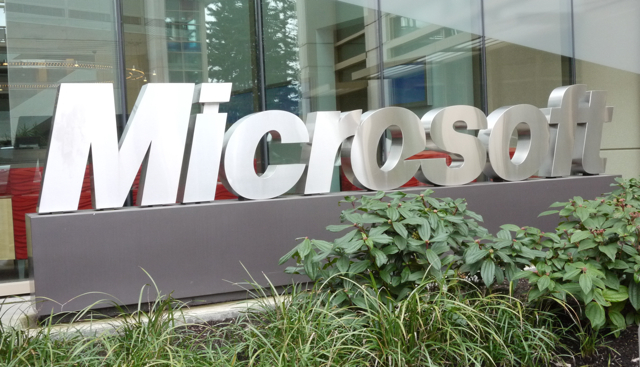 "Commercial demand overall felt pretty healthy," Microsoft's head of investor relations Brett Iversen told NYT in an interview.
Overall, "extended production shutdowns in China that continued through May and a deteriorating PC market in June contributed to a negative impact on Windows OEM revenue" that resulted in a $300 million revenue decline, according to the Q4 earnings release.
Nadella said on the earnings call that "despite a changing market for PCs during the quarter, we continue to see more PCs shipped than pre-pandemic, and are taking share." NYT writes that "revenue from Xbox content and services fell 6 percent, as consumers spent less time playing video games."
Revenue from Microsoft's commercial cloud computing sector, including Office 365 subscriptions, increased 28 percent to $25 billion. "We are seeing larger and longer-term commitments and won a record number of $100 million dollar-plus and billion dollar-plus deals this quarter," Nadella said with regard to enterprise cloud deals.
One year in, Windows 365 has secured clients including Hamburg Commercial Bank, The LEGO Group and Schroders "as they use Cloud PCs to rapidly onboard new and temporary employees, and speed M&A integration, while reducing IT costs," Nadella said.
Despite the miss, "Microsoft shares rose 5 percent in extended trading on Tuesday after the software maker issued a rosy income forecast for the year ahead, despite issuing quarterly results that failed to reach Wall Street consensus," CNBC reports, noting that "Microsoft turned in the slowest revenue growth since 2020, at 12 percent year over year in the quarter" and pointing out "the company's earnings per share fell short of consensus for the first time since 2016."
Topics:
Brett Iversen
,
China
,
Cloud
,
Computers
,
COVID-19
,
Earnings
,
Enterprise
,
Europe
,
Hamburg Commercial Bank
,
Japan
,
LEGO Group
,
Microsoft
,
Microsoft Cloud
,
Microsoft Intelligent Cloud
,
Microsoft Windows
,
OEM
,
Office 365
,
PCs
,
Satya Nadella
,
Schroders
,
Subscription
,
Video Games
,
Wall Street
,
Windows
,
Xbox