PrimeSense, the company responsible for the 3D sensor inside the popular Microsoft Kinect gaming system, demonstrated new possibilities for its technology at CES. The company's depth sensor Carmine is being put to use in a variety of applications outside of gaming, and a smaller version of the sensor may soon appear in smartphones and tablets.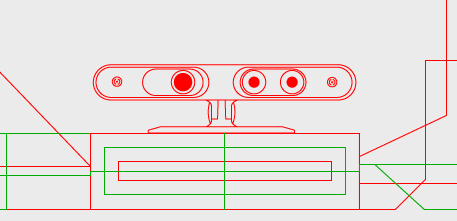 Retail will likely benefit the most. For example, Shopperception is using the sensor to "constantly scan the area in front of the shelves in a supermarket to gauge shoppers' behavior," writes New Scientist.
Because the sensor tracks movement, it can tell when shoppers pick up certain products, allowing retailers to see a "heat map" of exactly where customers are reaching.
Portuguese firm CoVii has written software to use the 3D SoC to turn simple flat screen TVs or monitors into touch-sensitive devices, without the need for the user to physically touch the screen.

"Because it can detect how far a user's hand is from the screen, it lets people interact by hovering their finger a set distance from the surface — something that would be perfect for interactive advertising displays that could be kept safe behind glass windows," notes the article.
According to Sean Murphy, an industry analyst for the Consumer Electronics Association, 3D sensors and gestural control are going to become a larger part of everyday life. "It really is the next frontier for getting people interacting with the world around them," he said.