Regardless of your opinion on the end of net neutrality, the topic is of huge importance not simply to consumers but to policymakers in Washington. A CES 2018 panel of such policymakers examined how to best protect the Internet economy. "It's a tough time for the Internet economy," said Center for Democracy & Technology president/chief executive Nuala O'Connor. "People are concerned about the intrusion of technology into their daily lives, and some of the conversation in DC is about what the role of technology is in democracy."
CTA senior vice president of government affairs Michael Petricone led the conversation, asking panelists to name the greatest threat. For TechFreedom executive director Austin Carson, it is "the removal or depreciation of the careful balance that's allowed such things as user-generated content."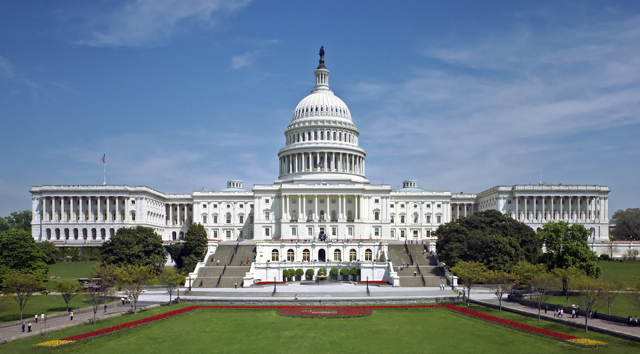 "We have trusted third parties with incredibly sensitive data about ourselves," he added.
According to Engine policy director Rachel Wolbers, "one of the biggest threats is that the government assumes all tech is big tech." "If you go to Eureka Park, you can see there are thousands of small companies on the cutting edge of innovation," she said. "The government assumes there is one solution that large companies can handle but would actually crush the smaller companies."
R Street Institute federal affairs manager/policy counsel Sasha Moss says her biggest fear that people will rebel against technology. "There's a science fiction fear on how it will impact their lives," she said. "People have to feel secure that their data isn't being used [properly]."
Wolbers notes how her skepticism about net neutrality changed after she spoke to a lot of startups. "I learned how important it is to them to have a level playing field, which is what net neutrality does," she said. "From our perspective, the Open Internet created a clear bright line rule on what ISPs could and couldn't do. With the new rules, we feel like those clear bright line rules are being taken away, and it will be much harder for startups to compete on the Internet."
Petricone asked the panelists what a regulatory framework should look like. "When the FTC is the general-purpose regulator, you get general provisions of the law that address unknowable things," said Carson. "If you can't make a tech-specific regulation, you're probably doing it wrong. AI is an area where it can go from a research paper to a product in a year, so if you address just AI, the regulation will be obsolete."
O'Connor believes that, "we have to look at principles, not products." "We often live with unintended consequences, like unintended bias," she said. For that reason, said Moss, her organization "likes the long game." "If it takes seven years to get the best legislation possible, it takes seven years," she said.
Petricone asked if Congress can fix the problem. "I think so," said Moss, who reported that R Street has a legislative branch project to "make Congress great again." O'Connor urged center right and center left groups to work together, and expressed confidence in the Supreme Court's take on new technology.
"Everyone would benefit from having fundamental Internet ecosystem principles," said Wolbers. "If we could make this battle less toxic and work together, that would be the best solution."
Topics:
Austin Carson
,
CDT
,
CES 2018
,
Congress
,
CTA
,
Engine
,
Eureka Park
,
FTC
,
Internet
,
ISP
,
Las Vegas
,
Michael Petricone
,
Net Neutrality
,
Nuala O'Connor
,
Open Internet
,
Personal Data
,
R Street Institute
,
Rachel Wolbers
,
Regulation
,
Sasha Moss
,
Startup
,
Supreme Court
,
TechFreedom
,
User-Generated Content
,
Washington DC