PayPal recently announced a new initiative to explore interplanetary and space financial payment services. In a joint partnership with the scientific community, including the SETI Institute and the Space Tourism Society, PayPal is preparing to serve and support space commerce of the future. PayPal plans to work with the space industry to address the commercialization of space. Issues to be addressed will involve currency standards, how banking will operate, and how to deal with new regulations.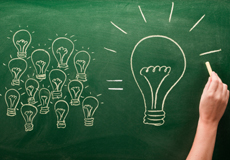 "As space tourism programs are opening space travel to 'the rest of us' this drives questions about the commercialization of space," said David Marcus, president of PayPal, in a press release. "We may not answer these questions today or even this year, but one thing is clear, we won't be using cash in space… We look forward to pushing payments from our world to the next, and beyond."
With a current international presence in space, there may be a need for a transplanetary financial payment system. Astronauts need services to deal with their finances on Earth, or pay for digital goods, such as music, movies or e-books, while stationed in space.
"Within five to ten years the earliest types of 'space hotels' and orbital and lunar commerce will be operational and in need of a payment system," said John Spencer, founder and president of the Space Tourism Society.
PayPal is also creating a crowdsourcing campaign based on FundRazr to raise funds to support SETI and its mission in the search of extraterrestrial life. The SETI Institute is involved in other scientific ventures such as astrobiology and radio astronomical research.
Topics:
Astronaut
,
Cash
,
Commerce
,
Commercialization
,
Credit Card
,
Earth
,
Financial
,
FundRazr
,
Galactic
,
Money
,
outer space
,
Payment
,
PayPal
,
Planet
,
SETI
,
Space
,
Space Tourism
,
Space Tourism Society
,
Station
,
Travel