Samsung's Galaxy S IV smartphone will be introduced this month and has an exciting new software element to showcase: eye scrolling. The phone tracks a user's eyes to determine where to scroll, according to one Samsung employee. For example, when users read articles and their eyes reach the bottom of a page, the software will scroll down to reveal any additional paragraphs.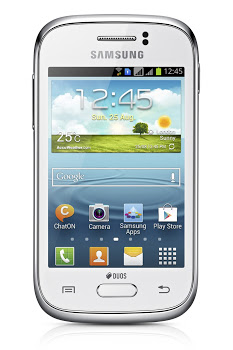 It's not clear what technology is being used to track eye movements, nor did the employee say if this feature would be demonstrated at the Galaxy S IV press conference in New York on March 14. "The Samsung employee said that over all, the software features of the new phone outweighed the importance of the hardware," reports The New York Times.
In January, Samsung filed for a trademark in Europe under the name "Eye Scroll." In the United States, it filed for "Samsung Eye Scroll," describing the service as follows: "computer application software having a feature of sensing eye movements and scrolling displays of mobile devices, namely, mobile phones, smartphones and tablet computers according to eye movements; digital cameras; mobile telephones; smartphones; tablet computers."
"Samsung has also filed for the trademark 'Eye Pause,' without describing what the feature does," notes the article.
Eye tracking seems to be a natural next step for Samsung, whose Galaxy S III smartphone already has a feature that watches the user. Called Smart Stay, the feature uses a front-facing camera to figure out if the user is still looking at the screen before it dims automatically.