Netflix continues its push into video games with the acquisition of Night School Studio, best known for developing narrative titles like "Oxenfree." The move is part of a plan to expand the Netflix membership library to include "exclusive games designed for every kind of gamer and any level of play," said vice president of game development Mike Verdu in a statement announcing the purchase. Within the past month the streaming service released two "Stranger Things" games globally and issued three Android mobile games in Poland, Italy and Spain. Netflix games have no ads or in-app purchases.
The Glendale-based Night School Studio was founded in 2014 by former Disney Interactive senior game designer Sean Krankel and Telltale Games lead writer Adam Hines. Netflix had previously partnered with Telltale on the interactive show "Minecraft: Story Mode," reports TechCrunch.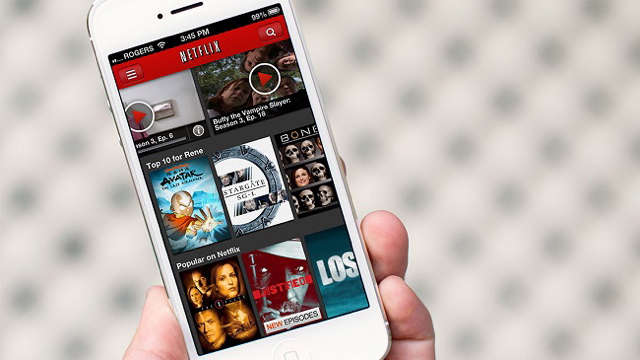 In the Netflix announcement, Verdu wrote that Night School's "commitment to artistic excellence and proven track record make them invaluable partners as we build out the creative capabilities and library of Netflix games together."
For Night School, Netflix provides "an unprecedented canvas to create and deliver excellent entertainment to millions of people" and makes "a natural pairing" given the developer's focus on narrative gameplay, Krankel wrote in a blog post on the Night School website. Krankel said Night School will continue working on "Oxenfree II" and developing other original game worlds.
In a second-quarter shareholder letter, Netflix contextualized that it views games as another content category, similar to original films, animation and reality shows, and emphasized it is in the early stages of exploring the medium. In Spain, Italy and Poland Netflix recently began issuing casual mobile games as a "members-only" perk, adding a games tab within its Android app.
When members select a game title they are directed to the Google Play Store for their region and can "download and install the game as they would any other app. But when it comes time to log in, they'll need their Netflix credentials to begin playing," TechCrunch explains.
Earlier this week, Netflix released into those European markets "Shooting Hoops," "Teeter Up" and "Card Blast."
Netflix initially ventured into interactive storytelling four years ago with "choose-your-own-adventure-style children's shows," subsequently issuing "Minecraft: Story Mode" and "Emily's Wonder Lab," TechCrunch notes. In 2o18 Netflix ventured into adult interactive content with the "Bandersnatch" episode in the science fiction anthology series "Black Mirror."
Related:
Netflix's Gaming Push Is Coming Together, But Lacks Release Date, Bloomberg, 9/27/21
For Flagging Amazon Games Unit, New World 'Has to Be Our Breakthrough', The New York Times, 9/28/21
Topics:
Adam Hines
,
Android
,
Bandersnatch
,
Black Mirror
,
Card Blast
,
Casual Games
,
Disney Interactive
,
Emily's Wonder Lab
,
Gaming
,
Google Play Store
,
Mike Verdu
,
Minecraft
,
Mobile Game
,
Mobile Streaming
,
Netflix
,
Night School Studio
,
Oxenfree
,
Sean Krankel
,
Shooting Hoops
,
Stranger Things
,
Streaming
,
Teeter Up
,
Telltale Games
,
Video Game