Netflix announced a partnership with DreamWorks Animation this week to create an original cartoon series, to debut on the streaming service in December. The premise will be based on DWA's upcoming "Turbo," a movie about a snail who gains the power of super speed. "The Netflix spinoff will be called 'Turbo: F.A.S.T.,' which stands for Fast Action Stunt Team," reports The New York Times.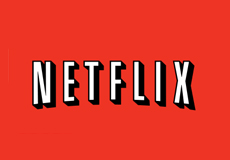 According to Ted Sarandos, Netflix's chief content officer, DWA has a "a long track record of creating incredibly successful characters" and Jeffrey Katzenberg, DWA's chief executive called the partnership "part of the television revolution."
And it's now off to the animated races for competing streaming services like Netflix and Amazon's Prime Instant Video, which currently has five children's shows in development.
"Netflix, which recently introduced the original series 'House of Cards' to strong reviews from critics, has been working over the last several years to enhance its offerings for children," explains The New York Times. "In 2011, it acquired the streaming rights to DreamWorks Animation's movies and television specials. New films from Disney, Pixar and Marvel will move from Starz to Netflix in late 2016, following a deal the streaming company made with the Walt Disney Company in December."
According to Netflix's numbers, members streamed more than 200 billion hours of children's content in 2012. "Children's programming is particularly important to the company's growth plans," notes the article. "Children are avid streaming consumers, particularly overseas, and Netflix can pitch itself to parents as a commercial-free alternative to television. Cartoons are also less likely to appear on the pirated-content sites that compete with Netflix for viewers."
As for DWA, this a way for the company to diversify into television "both as a way to grow and to avoid the sharp ups and downs of the movie business. The company's shares rose 2.91 percent on Tuesday, to $16.63."