Chris Kemp, once the chief technology officer of NASA, spearheaded the creation of a software platform that completely changed NASA's approach to computing power. Called Nebula, his platform helped steer the agency into the age of Google and Amazon. Now Kemp is touting hardware that makes the most of open source project OpenStack, which is perhaps best described as a Linux for cloud computing.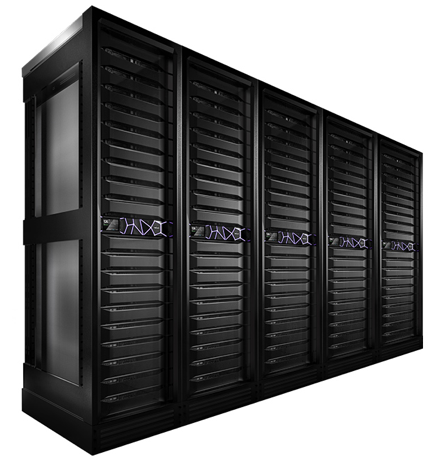 Wired describes OpenStack as an "open source platform for building your own version of the cloud services offered by the likes of Amazon and Google and Microsoft — online services that provide instant access to computing power, including virtual machines that can run almost any software applications and sweeping storage systems where you can store massive amounts of digital data."
In the spring of 2011, Kemp left NASA to launch a new company focused on the software project. The Silicon Valley startup is called Nebula and actually sells hardware rather than software. On Tuesday, the company revealed a device that Kemp calls "the world's first cloud computer."
"It has quite the pedigree — Nebula is staffed by many of the same engineers who originally built OpenStack, and it's backed by three of the same investors who first funded Google: Andy Bechtolsheim, Ram Shriram, and David Cheriton — but Kemp sees it as a thing of the future rather than the past," explains the article.
The computer is called the Nebula One and is designed to give OpenStack a place to operate in all its glory. "You connect it to your network and attach several computer servers, and when you power it on, it configures these servers to run OpenStack — to pool their resources into one common cloud service," reports Wired. "You can then tap this cloud service from a Web browser, grabbing processing power and storage space whenever you need them."
"With Nebula, [Kemp] aims to move the OpenStack revolution well beyond to the big Web players, deep into the world of everyday businesses," concludes the article. "Yes, he's doing this in a unusual way. But that's what you expect from Chris Kemp."
Topics:
Amazon
,
Chris Kemp
,
Cloud
,
Cloud Computing
,
Google
,
Linux
,
Microsoft
,
NASA
,
Nebula
,
Nebula One
,
Online
,
Open Source
,
OpenStack