Due in part to growing demand in developing markets, digital music and streaming services are driving renewed health for the music industry, according to a report from global music trade body, the International Federation of the Phonographic Industry (IFPI). Digital revenues climbed $500 million worldwide in 2012 for a total of $5.6 billion, representing a nine percent increase over 2011.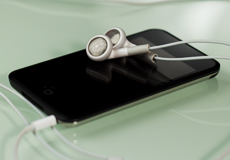 "The digital side accounted for 34 percent of the total biz," reports Variety. "Total global music revenues for 2012 reached $16.5 billion, up 0.3 percent from $16.2 billion in 2011."
"The new digital services developed and licensed over recent years are moving rapidly into new markets across the world," said IFPI chief exec Frances Moore. "Record companies' strategies of proactively licensing across different revenue channels are paying dividends, too."
The international market continues to expand rapidly, according to IFPI: "At the start of 2011, the major international services were in 23 countries; two years later, they are in more than 100 territories, including such nations as Kenya, Sri Lanka and Vietnam, which saw their first digital services open last year."
Regarding subscription services, the U.S. market lagged behind other territories. "Just 19 percent of American Internet users used a subscription service, while 28 percent paid to download music. In contrast, 48 percent of Web users in Sweden (birthplace of Spotify) employed a subscription service, while only 11 percent bought downloads," notes Variety.
Overall, subscription services represent the fastest-growing area of digital music.