Netflix had been fighting to stream two movies produced by Relativity Media ahead of their planned theatrical releases, but a judge on Friday issued an order preventing Netflix from doing so. According to Judge Michael Wiles of the U.S. Bankruptcy Court in Manhattan, an early release of the comedy "Masterminds" and horror film "The Disappointments Room" could be "devastating" for Relativity, the studio he recently released from chapter 11. Ruling in favor of Netflix "would threaten the bankruptcy process… with devastating consequences to the plan and distributions" to creditors, the judge said.
Relativity's latest reorganization plan is dependent upon the theatrical release of the Jared Hess-helmed "Masterminds," starring Zach Galifianakis and Kristen Wiig, and "The Disappointments Room," directed by D. J. Caruso and starring Kate Beckinsale.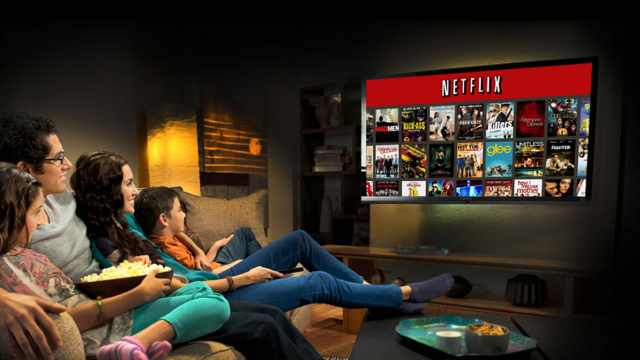 Relativity Media filed for bankruptcy last summer, and its reorganization plan was approved in March. The plan "calls for the two films to be rolled out in theaters in September and December and later released abroad and on streaming services," reports The Wall Street Journal. "The theatrical debut, the company says, is critical to repaying loans it took out to produce and market the films."
Judge Wiles rejected Netflix's request to settle the matter in arbitration rather than bankruptcy court. On Friday, he reprimanded the company "for failing to raise the potential for conflicts over the release timeline during the final hearing on the reorganization plan, which focused on projected revenue from the films' theatrical release to help demonstrate the plan's financial viability," notes WSJ.
Judge Wiles also suggested that Netflix was angling for leverage in the ongoing dispute between the two companies. Netflix opposed Relativity's reorganization during the bankruptcy hearing, but its objections were overruled, "leaving Netflix stuck with a contract that obligates it to buy as many as 15 films a year from Relativity."
Topics:
Arbitration
,
Bankruptcy
,
Chapter 11
,
Court
,
D. J. Caruso
,
Distribution
,
Exhibition
,
Film
,
Hollywood Studio
,
Internet
,
Jared Hess
,
Kate Beckinsale
,
Kristen Wiig
,
Manhattan
,
Marketing
,
Masterminds
,
Michael Wiles
,
Movie
,
Netflix
,
Relativity Media
,
Streaming
,
The Disappointments Room
,
Theater
,
Theatrical Release
,
Zach Galifianakis