Japan decided last week to join the U.S. and Netherlands in limiting exports of chipmaking gear to China. As early as July, suppliers of 23 types of chip technology will need a government sign-off to export to countries including China, which has been struggling to build a domestic chip industry. Japanese companies impacted by the restrictions include Tokyo Electron, Lasertec, Nikon Corp. and Screen Holdings, according to the Japanese trade ministry. The central goal of the clampdown is to make it harder for Chinese firms to produce advanced chips for artificial intelligence.
"While not as high-profile as their counterparts in the U.S. or Netherlands, Japanese companies control key steps in the semiconductor supply chain, which could be used as potential chokepoints against China," Bloomberg reports.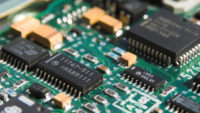 Screen is a leading producer of wafer cleaning equipment, while Lasertec supplies machines needed to inspect the world's most advanced chips. Nikon makes immersion lithography machines and deep UV scanners that imprint circuit patterns on chips.
"The idea is to slow down China's tech development to help widen the gap between China's military capabilities and that of the U.S. and its allies," Bloomberg writes.
In October, the Biden administration announced sweeping restrictions against China that impacted not only U.S. firms like Nvidia and Intel but also extended to foreign companies that use American technology, banning the world's top silicon suppliers, including Taiwan's TSMC and Samsung of South Korea, from making advanced chips for the People's Republic.
"U.S. chip sanctions kneecap China's tech industry" is how Wired put it. But the sanctions are hitting the bottom line of the affected companies. Nikon, for instance, gets about 28 percent of its revenue from China, and had planned to leverage that demand to try to gain advanced chipmaking equipment market share from Veldhoven's ASML. Nikon is now forced to find a new growth strategy.
"With the addition of the Netherlands and now Japan, all the major countries that produce chipmaking equipment are participating in the China blockade," according to Bloomberg.
In response, Beijing is stepping up efforts to develop an indigenous advanced chipmaking pipeline, but that will take years. Because it will have to develop its own standards, the Chinese chips will not be pipeline compatible with those from the rest of the world, making their use more costly.
Meanwhile, Japan is looking to other territories to make up for its China shortfall, and says it will increase its chip-gear spending by 82 percent in 2024, with $7 billion earmarked for fab equipment, reports Bloomberg. That's the largest 2024 global semiconductor spending increase reported by SEMI, which says China will in the short term focus on the "mature" 300mm fab market, dominating production through 2026.
Topics:
Artificial Intelligence
,
ASML
,
Ban
,
China
,
Chip
,
Export
,
Fab
,
Intel
,
Japan
,
Joe Biden
,
Lasertec
,
Manufacturing
,
Military
,
Netherlands
,
Nikon
,
Nvidia
,
Restriction
,
Samsung
,
Screen Holdings
,
SEMI
,
Semiconductor
,
Silicon
,
South Korea
,
Supply Chain
,
Taiwan
,
Tokyo Electron
,
TSMC
,
United States