Marc Freed-Finnegan and Jonathan Wall left the Google Wallet team in 2012 to launch their own startup. Many thought the two would develop a rival mobile wallet, but the duo's new venture is heading in a different direction. Called Index, the startup "is essentially offering to turn every store into the same sleek, technology-driven experience of an Apple store, where you get that one-two punch of efficient, yet tailored service," explains Wired.
According to the co-founders, Index has two goals: to help retailers develop a personalized shopping experience and dramatically improve customer service.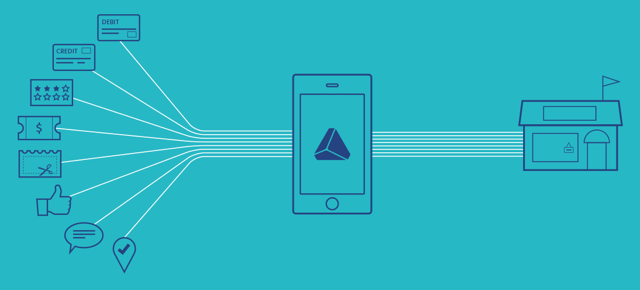 "It's increasingly easier to buy the same item across many different retailers, so not only are companies competing on price, but also for the same customers. Companies have to give a better experience than their competitor to win," says Freed-Finnegan.
In order to reach its two-pronged goal, Index is building a "commerce network," which collects data (with user consent) about spending habits and in-store preferences.
"For example," writes Wired, "if you shop at Target every month for dog food and always prefer an e-mail receipt, Index's software would give Target the option to send a Purina coupon to your phone and remember to automatically e-mail you a receipt."
Index also hopes to make giving and receiving coupons an easier, more seamless process. They envision a Facebook "like" resulting in a coupon that's easy to use.
"If a retailer wants to e-mail you a coupon for 10 percent off, or offer free valet parking to their Facebook followers, you should be able to gracefully redeem those offers at the point of sale system," says Wall.
While the startup won't yet say which retailers it'll work with, it has revealed how the process will work. "Its software will live on stores' point of sale systems to collect data each time you check out. Like the Apple Store, store employees will carry tablets and smartphones given to them by Index so they can look up your spending history to make product recommendations," notes the article.