Taiwanese semiconductor giant GlobalWafers wants to invest $5 billion to construct a state-of-the-art 300-millimeter silicon wafer factory in Sherman, Texas, but only if Congress can fund the CHIPS for America Act, which passed in January 2021 and has been promised $52 billion but sits with an empty purse. The new GlobalWafers factory would be the first of its kind in the U.S. in 20 years and is expected to create 1,500 jobs. GlobalWafers president Mark England says if government incentives are not unleashed soon the company will "pivot to South Korea."
"In January of 2021, Congress passed the Creating Helpful Incentives to Produce Semiconductors (CHIPS) for America Act. This legislation, enacted as part of the National Defense Authorization Act (NDAA) for Fiscal Year 2021, authorized a series of programs to promote the research, development, and fabrication of semiconductors within the United States," according to the Center for Strategic and International Studies.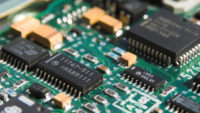 "While the programs under the CHIPS for America Act exist on paper, the NDAA for FY2021 did not allocate funding for any of them" and more than a year since the Act's passing, Congress "has yet to agree on a bill that would provide appropriations for the programs' effectuation."
"The funding has been tied down as Senate and House leaders try to resolve differences between a broader Senate bill passed last year as the U.S. Innovation and Competition Act, and the House version called the America COMPETES Act," writes The Wall Street Journal.
While the House and Senate bills differ, both agree to commit $52 billion in funding for U.S. semiconductor research, design and manufacturing under the provisions of the CHIPS Act. The bills must be reconciled before reaching President Biden's desk.
Secretary of Commerce Gina Raimondo says the U.S. is "at a make-or-break moment" to expand domestic semiconductor production, noting in a statement that "GlobalWafers committed to the U.S. because they believe Congress will get the bipartisan Innovation Act over the finish line in the coming weeks."
Uncertainty about the legislation prompted Intel to announce it is indefinitely delaying the groundbreaking ceremony for a new multibillion-dollar chip-manufacturing facility in Ohio it announced in January. "Intel still plans to build the facility and hasn't pushed back the start of construction," expected to begin later this year, with production to start in 2025, reports WSJ.
In October, the world's largest chipmaker, TSMC, said it would build a new foundry in Arizona that is scheduled to begin producing advanced 5nm chips by 2024.
GlobalWafers has 17 manufacturing and operation sites located in 9 countries, including a wholly-owned subsidiary, GlobiTech, that is also located in Sherman. GlobiTech makes silicon carbide and silicon epitaxial wafers for the power and electric vehicle (EV) market segments. GlobalWafers has a 200-millimeter silicon-on-insulator wafer factory in St. Peters, Missouri.
Topics:
America COMPETES Act
,
Arizona
,
CHIPS for America Act
,
Commerce Department
,
Congress
,
CSIS
,
Electric Vehicles
,
Gina Raimondo
,
GlobalWafers
,
GlobiTech
,
Innovation and Competition Act
,
Intel
,
Joe Biden
,
Mark England
,
Missouri
,
National Defense Authorization Act
,
Ohio
,
Semiconductors
,
Senate
,
South Korea
,
Taiwan
,
Texas
,
TSMC