Although Germany's carriers plan to launch 5G networks, large companies including BASF, BMW, Bosch, Lufthansa and Volkswagen have applied to set up local private 5G networks. The German network regulator reported that, so far, 33 companies have bought licenses, which became available last November. Experts observe that private 5G networks are useful for industrial applications that require speedy, reliable connectivity with low latency for real-time critical jobs such as driverless vehicles and robots.
The Wall Street Journal reports that the companies acquiring 5G licenses noted that, "the private networks will also help strengthen cybersecurity … because they will be able to configure the networks to fit their needs, use custom security features such as encryption and avoid sharing bandwidth with other firms."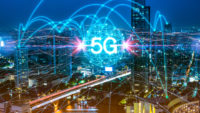 Aalborg University professor of wireless connectivity Petar Popovski said that, "companies can keep a close eye on activity crossing private networks." "Any intruder in the area will be detected simply because you own it," he explained.
Mugler is setting up a local 5G network that will "span two office buildings and two fabrication-and-logistics facilities across 40,000-square meters." "We decide where the data is stored," said Mugler board member Fabian Berger, who added that the company could also save money with a private network. "We don't have any external influences."
The companies thus far have paid "between around €1,000 and €1 million for the licenses, depending on the bandwidth and the size of the area that will be covered."
According to a spokesperson, the German Federal Network Agency now allows private 5G networks "in part because of the potential benefits for industrial companies." At the German Electrical and Electronic Manufacturers Association, senior manager of political affairs Jochen Reinschmidt noted that, "discussions about potential cybersecurity weakness in equipment from Huawei Technologies sparked companies' interest in running their connections independently."
The private 5G networks can deploy the networks "without a telecom operator and can choose the suppliers that provide equipment."
BMW, which would not comment on whether its 5G network will use Huawei gear, is relying on German telecommunications software company m3connect to set up the network. Lufthansa's network will be operated by Vodafone Group and is relying on Nokia Oyj equipment, with the intent of using it "for remote engine inspection and remote 3D cabin design," and chemicals firm BASF is still discussing its plans for a private 5G network, which "will be used for BASF's production facilities and logistics."
A Volkswagen spokesperson stated that its private 5G network "is the only way to guarantee transmissions will be interference-free." It plans to use the network, which it will operate itself, to manage "the 5,000 Internet-connected robots in its Wolfsburg, Germany plant." The U.K. also began selling 5G licenses to companies and, in January, approved the use of Huawei equipment.
The U.S. hasn't begun selling 5G spectrum licenses,  but Walmart is "in talks to test a 5G network provided by Verizon Communications," supporting "new digital health services" in the company's stores, and "Verizon and other U.S. carriers are setting up the networks in some cities and sports arenas."
Topics:
5G
,
Aalborg University
,
Autonomous Vehicles
,
BASF
,
BMW
,
Bosch
,
Cybersecurity
,
Encryption
,
Fabian Berger
,
Federal Network Agency
,
Germany
,
Huawei Technologies
,
Jochen Reinschmidt
,
Lufthansa
,
m3connect
,
Manufacturing
,
Mugler
,
Nokia
,
Nokia Oyj
,
Petar Popovski
,
Robots
,
Security
,
United Kingdom
,
Verizon Communications
,
Vodafone
,
Volkswagen
,
Walmart
,
ZVEI