Research firm Gartner recently made a number of interesting forecasts related to the Internet of Things, notably that there will be 4.9 billion connected devices in use this year, up 30 percent from 2014. We should expect 25 billion connected things by 2020. The research firm also anticipates that by 2020, connected kitchen appliances will contribute at least 15 percent savings in the food and beverage industry. And Gartner says there will be 250 million connected vehicles with automated driving capabilities within the next five years.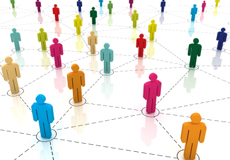 "The connected car is already a reality, and in-vehicle wireless connectivity is rapidly expanding from luxury models and premium brands, to high-volume midmarket models," said James Hines, research director at Gartner.
"The increased consumption and creation of digital content within the vehicle will drive the need for more sophisticated infotainment systems, creating opportunities for application processors, graphics accelerators, displays and human-machine interface technologies," he added.
Gartner further predicts there will be no leading IoT ecosystem platform through 2018, resulting in solutions offered by multiple providers in the face of no dominant standard.
"While companies are busy building out their IoT ecosystems, there is still no coherent set of business or technical models for the IoT," reports Information Age. "Standards remain nascent and most IoT projects will entail custom elements. This is further complicated by the lack of dominant technology service providers in the IoT."
"CIOs will need to ensure their prime system integrator has a strategy to future-proof their project," explained Alfonso Velosa, research director at Gartner. "This is especially critical if the project involves infrastructure that may be in the field for decades. A gateway-based architecture will be a key approach to future-proofing IoT projects."