Federal Trade Commission chair Lina Khan says it's time for the FTC and Congress to deliver on consumer privacy protection, legislating to ensure that consumers don't have to surrender personal data in order to enjoy online tools that are essential to everyday life. Speaking Monday at the IAPP Global Privacy Summit 2022 in Washington, D.C., Khan emphasized creating "substantive limits rather than just procedural protections" when it comes to personal data. Meanwhile, Big Tech did its own lobbying on behalf of consumer privacy.
According to Bloomberg, firms representing tech interests including Meta Platforms and Alphabet "held separate lobbying days" on Capitol Hill last week to push data protection in lieu of antitrust rules — having no doubt learned from experience in Europe that privacy laws are difficult (some attorneys even suggest impossible) to enforce.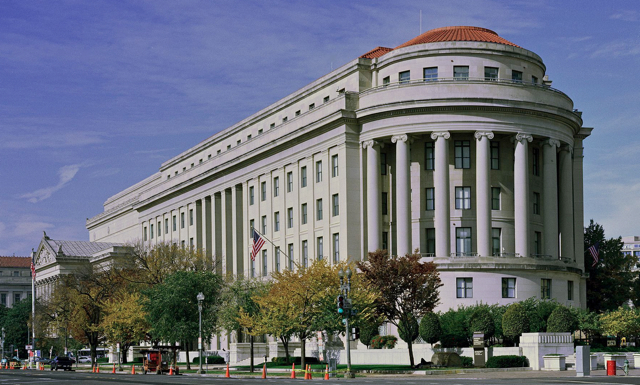 Khan certainly feels the FTC is up to the task, characterizing it as "well positioned to handle enforcement within the authority Congress has already given [it]," CNET reports. While Congress dawdles over advancing privacy legislation the agency has "de facto" been performing the task, Khan reportedly suggested.
TechNet, a special-interest group whose president and CEO is Linda Moore, "argued that voters care more about addressing privacy issues than antitrust issues" in virtual meetings with 41 lawmakers, said Bloomberg, listing House speaker Nancy Pelosi and Senate majority leader Chuck Schumer among those pitched. NetChoice, which serves similar constituents, also held forth.
Khan addressed the FTC's need to approach regulatory action on multiple fronts, setting digitally appropriate parameters in terms of both privacy and antitrust. "She explained how large companies can use their market dominance to force consumers to hand over their personal data whether they want to or not," or are even "aware of what data is being collected and where their personal information ends up," notes CNET.
"When faced with technologies that are increasingly critical for navigating modern life, users often lack a real set of alternatives and cannot reasonably forego using these tools," Khan suggested. Together, she said, we must "consider whether we want to live in a society where firms can condition access to critical technologies and opportunities on users having to surrender to commercial surveillance."
Privacy experts have been pressuring Khan to initiate federal rules "that spell out what data companies can collect on consumers and how companies should protect that data," writes CNET.
The IAPP Global Privacy Summit is organized by the International Association of Privacy Professionals.
Related:
Tim Cook's Privacy Summit Keynote Condemns App Sideloading, Cult of Mac, 4/12/22
Discussing Children's Privacy and Safety with Kalinda Raina (Podcast), IAPP, 4/11/22
Keynote: Lina Khan, Chair of the Federal Trade Commission (Video), IAPP, 4/11/22
Topics:
Alphabet
,
Antitrust
,
Big Tech
,
Chuck Schumer
,
Congress
,
Data Protection
,
European Union
,
Federal Trade Commission
,
FTC
,
Global Privacy Summit
,
IAPP
,
Legislation
,
Lina Khan
,
Linda Moore
,
Lobbyist
,
Meta Platforms
,
Nancy Pelosi
,
NetChoice
,
Personal Data
,
Privacy
,
Surveillance
,
TechNet
,
Washington DC