The U.S. is increasing efforts to thwart technology theft, launching what some are calling a "hack back" attack against adversaries who use illegal means in attempts to steal developmental secrets or strike at supply chains. Operating from 12 metropolitan regions, the new Disruptive Technology Strike Force (DTSF) will enforce laws protecting U.S. advanced technologies from illegal acquisition and use by nation-states. The goal of the DTSF — a joint venture of the Department of Justice and the Commerce Department — is "to strike back against adversaries trying to siphon off our best technology," deputy attorney general Lisa Monaco said.
Under the leadership of the Justice Department's National Security Division and the Commerce Department's Bureau of Industry and Security (BIS), the DTSF will draw on  experts throughout government — including the FBI, Homeland Security Investigations (HSI) and 14 U.S. Attorneys' Offices — to target illicit actors, strengthen supply chains and protect critical technological assets from being acquired or used by nation-state adversaries.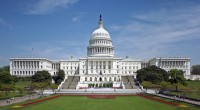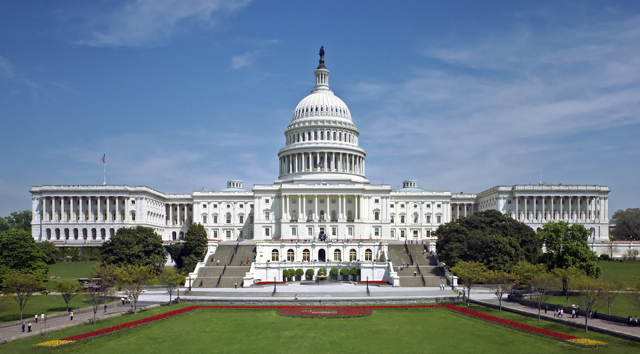 "Today, autocrats seek tactical advantage through the acquisition, use, and abuse of America's most innovative technology," Monaco said in the DOJ announcement. "They use it to enhance their military capabilities, support mass surveillance programs that enable human rights abuses and all together undermine our values."
The DTSF will fight back "using real-time intelligence and 21st century data analytics," looking for early warning cyber threat signals and acting to prevent rivals from "weaponizing data" against America. "Intellectual property is most often stolen through cyberattack, making the Disruptive Technology Strike Force something of a 'hack back' squad," writes Gizmodo.
U.S. public and private sector technologies "related to AI, biosciences, and advanced manufacturing equipment and materials can be co-opted by adversaries for 'disruptive' purposes that can, in turn, threaten U.S. security," Gizmodo reports, citing agency claims that such resources "can be used to improve weapons calculations, improve foreign intelligence decision-making, or potentially create 'unbreakable encryption algorithms'" by nation-state actors such as China, Russia, Iran and North Korea.
The metropolitan regions in which the DTSF will operate, with oversight and support from the local U.S. attorneys' offices, are: Atlanta, Boston, Chicago, Dallas, Houston, Los Angeles, Miami, New York City, Phoenix, Portland (Oregon), San Jose and Washington, D.C.
"The new 'Strike Force' comes on the heels of growing calls from many conservatives, and an increasing number of Democrats, for the federal government to take a tougher stance again tech and IP theft," Gizmodo says, adding that "a bipartisan Senate Intelligence Committee report released last year estimated the U.S. may be losing up to $600 billion from global IP theft every year."
The FBI estimates that the cost to U.S. businesses of malware and cyberattacks in 2021 may have been more than $6.9 billion.
Related:
FTC's New Office of Technology Will Help Mop Up Tech 'Oozing with Snake Oil', TechCrunch, 2/17/23
Topics:
Artificial Intelligence
,
China
,
Cyberattack
,
Department of Commerce
,
Department of Justice
,
Disruptive Technology Strike Force
,
DTSF
,
Encryption
,
FBI
,
Federal Government
,
FTC
,
Hacking
,
Homeland Security
,
IP
,
Iran
,
Lisa Monaco
,
Military
,
National Security
,
North Korea
,
Russia
,
Senate Intelligence Committee
,
Theft