In positive news for the drone industry, recently updated Federal Aviation Administration (FAA) numbers project significant growth in commercial drone use by 2022, at which point the current numbers are expected to quadruple. By that year, 450,000 unmanned drones will operate within domestic airspace. Today, there are roughly 110,000 in use. These increases are projected even if federal restrictions are loosened more slowly than expected or desired by advocates and others.
"The agency also expects the ranks of commercial-drone pilots to climb past 300,000 over the same period, up from roughly 70,000 now. Under what the FAA considers the most likely scenario, both the number of commercial drones and their pilots are anticipated to substantially exceed totals for private aviators and associated manned aircraft," reports The Wall Street Journal.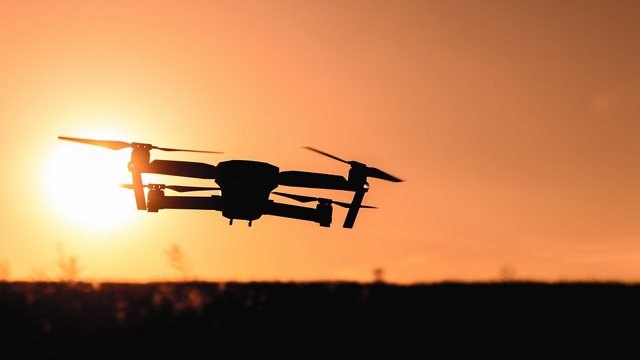 Until now, recreational drone use was growing fastest, but FAA analysts are shifting their expectations. "Their latest forecast indicates the market segment most likely will double to roughly 2.4 million drones by 2021, but that is still a million fewer than the agency predicted just a year ago," according to WSJ.
Why the change? According to the FAA, there's market saturation and a shift in consumer taste to consider, not too dissimilar from shifts that once dialed back expectations for things like video game consoles and video cameras.
"We're committed to helping our greatest innovators develop, test and deploy their technologies here in the U.S.," said Michael Kratsios, the White House's deputy chief technology adviser, at a recent conference in Baltimore. He added that the U.S. "cannot allow the promise of tomorrow to be hamstrung by the bureaucracy of the past."
In an effort to create a path for commercial applications, FAA leaders say they'll use "waivers or exemptions — bureaucratic maneuvers to get around existing regulatory hurdles," according to WSJ. Additionally, the head of the FAA drone-integration office said he's considering emergency rulemaking, which could speed things up.
This process is a sort of culture clash between aviation's historic reliance on "extensive testing and training to make sure aircraft and pilots do not experience failure," and drone innovators' "speed, boldness and experimentation," said Kenneth Quinn, global chair of aviation for the Baker McKenzie law firm.
Some compromises must be met in order to retain air-safety culture while also allowing for a free flow of innovation to avoid stifling development, according to WSJ.