Four major drone manufacturers formed a new drone advocacy group, the Drone Manufacturers Alliance, to better address issues specific to their consumer-facing businesses. DJI, 3DR, Parrot and GoPro aim to lobby for "policies that promote innovation and safety, and create a practical and responsible regulatory framework." The companies appear to have decamped from the founding trade association in the space, the Small UAV Coalition, which still counts Google X, Amazon Prime Air, AirMap, Intel and others as members.
TechCrunch quotes the new alliance as saying that the "industry must work with policymakers to ensure a safe environment for flying," and that "a carefully balanced regulatory framework requires input from all stakeholders… we intend to work with policymakers to ensure drones continue to be safely integrated into the national airspace."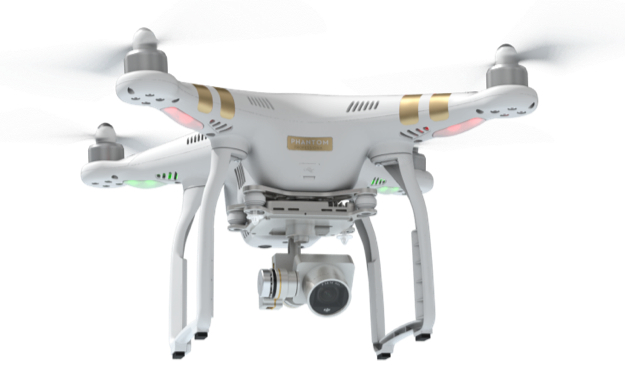 The manufacturers, who are focused on the consumer market, most likely found their concerns different from drone companies aimed at commercial drone usage and services.
The timing of the new alliance comes as an increasing number of drone hobbyists are entering restricted airspace around airports, reports Bloomberg. The FAA, which says, "such reports have surged since 2014, with more than 1,200 incidents nationwide last year," reports that, within a five-month period in 2015, the New York metro area has garnered the largest number of drone sightings (43) by airline pilots, followed by Los Angeles (25) and Dallas (18). Most of the sightings have taken place at above 400 feet and within five miles of an airport, both no-fly zones for drones.
The Air Line Pilots Association (ALPA) is taking it very seriously. "We're not kidding when we say it has to be mitigated as a threat," said ALPA president Tim Canoll, who is a drone hobbyist. "Your imagination can run wild with the problems of hitting hard metal objects at 200 mph."
ALPA has recommended geo-fencing, which would make drones crash if they got too close to an airport; embedded software would also prevent them from flying above the mandated 400 feet. "If we ignore this, I can promise you it will be a problem," said Canoll. "It will be a contributing problem to an accident."
The FAA is now conducting computer simulations of exactly what would happen if a drone struck a Boeing 737 or Airbus A321 airplane or was sucked into an engine. A report of its findings will be released in September. The FAA states it wants "to send a clear message that operating drones around airplanes and helicopters is dangerous and illegal."
The U.S. Army, on the other hand, has "requested industry information on the feasibility of making tiny drones" to help infantry gather intelligence, according to Engadget. The so-called Soldier Borne Sensors, as the drones are officially called, would ideally weigh less than one-third pound, launch within one minute, fly for at least 15 minutes, and be available in 2018. Currently military drones (in use by British and Norwegian soldiers) are hand-built and therefore impractical for the U.S. Army.