DraftKings has agreed to acquire Golden Nugget Online Gaming for $1.56 billion in stock, with the latter's shareholders receiving 0.356 DraftKings shares, a roughly 53 percent premium to Golden Nugget Online's stock. On the news, Golden Nugget Online shares skyrocketed almost 48 percent, but DraftKings' remained relatively flat. The deal, which will bring 5 million online casino customers to DraftKings' ecosystem, has been approved by both companies' boards and is slated to close in the first quarter of 2022.
CNBC reports that, "Golden Nugget Online chief executive Tilman Fertitta owns 47 percent of the business, which was formed by spinning off the sports gaming and iGaming operations of the Golden Nugget." Fertitta, who plans to hold on to his stock for at least one year after the deal closes, "will also join the DraftKings board."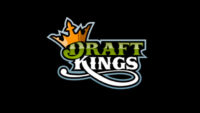 According to Fertitta, and others, "iGaming customers are worth seven times the value of a sports betting customer." "We definitely feel in the iGaming segment that we do better with people who are sports fans, that we can cross-sell and we've been working hard to try to extend our brand and extend our reach into the non-sports fan iGaming audience," said DraftKings chief executive Jason Robins.
The deal will also allow DraftKings to reap $300 million in cost savings "as it brings platform and technology in house, cuts fees to third-party providers, and lowers marketing costs … [as well as offers] promotional and marketing consideration with Fertitta's Houston Rockets, Landry's and Golden Nugget's bricks-and-mortar casinos."
Golden Nugget Online only had "significant market share in New Jersey" and, added a gaming industry analyst, "didn't have the balance sheet to compete." At the same time, DraftKings, looking to diversify beyond fantasy sports and sports betting "has struck deals with sports bars, launched a marketplace for nonfungible tokens and partnered with data provider Genius Sports."
This trend towards consolidation has also seen Penn National Gaming plan to buy Canadian sports media and betting company The Score. Sharp Alpha Advisors' Lloyd Danzig noted that, "companies with engaged user bases, multistate market access or proprietary technology will be ripe for acquisition over the next 24-36 months."
Bloomberg reports that, "the merger gives DraftKings more casino-type betting customers, in addition to expanding its market share in sports wagering, which is gaining traction in the U.S. as more states legalize the business."
Fertitta said he picked DraftKings because it is "definitely best in class." "They're a tech company," he said. "There's a reason I wanted it to be an all-stock deal … This is going to be a huge part of the American economy, online sports betting and gaming, in the years to come."
Bloomberg Intelligence analyst Brian Egger added that, "DraftKings is poised to hold top share of the fast-growing $5 billion North America online sports-bet and iCasino industry, which it projects to reach $30 billion." DraftKing's commercial agreement with Fertitta Entertainment will allow it to "market its products to Fertitta's patrons in its physical locations and through its customer loyalty program."
Related:
DraftKings Partners with NFL Data Provider Genius Sports to Fuel Sports Bets, CNBC, 8/5/21
DraftKings Under Federal Investigation From SEC, Sport Techie, 8/9/21
Topics:
Bloomberg Intelligence
,
Brian Egger
,
Casino
,
DraftKings
,
Fertitta Entertainment
,
Gambling
,
Genius Sports
,
Golden Nugget
,
Golden Nugget Online Gaming
,
Houston Rockets
,
iCasino
,
iGaming
,
Jason Robins
,
Landry's
,
Lloyd Danzig
,
Online Sports Betting
,
Penn National Gaming
,
Sharp Alpha Advisors
,
Sports Betting
,
The Score
,
Tilman Fertitta