On March 11, NAB president/chief executive Gordon Smith announced that the NAB Show 2020 would be canceled. The NAB Show, which would have taken place April 18-22 in Las Vegas, gathers over 100,000 media, entertainment and technology professionals from all over the world. In a letter to the community, Smith wrote that the organization has been "carefully monitoring coronavirus developments both domestically and globally over the past few weeks." Additionally, the NATAS Technology & Engineering Emmy Awards dinner was been moved to October.
TVNewsCheck reports that Smith explained in his letter that, "in the interest of addressing the health and safety concerns of our stakeholders … we have decided not to move forward with NAB Show." He expressed gratitude to the "NAB Show community" for helping the NAB come to a decision.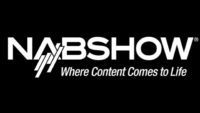 "It is important to us that we move forward together," said Smith. "This was not an easy decision … keeping the community safe and healthy is NAB's highest priority; therefore, we are deferring to the developing consensus from public health authorities on the challenges posed by coronavirus."
NAB is currently "still weighing the best potential path forward," and Smith vowed it is "committed to exploring all possible alternatives so that we can provide a productive setting where the industry can engage with the latest technology, hear from industry thought leaders and make the game-changing connections that drive our industry forward." In 2018, the conference generated $46.7 million in revenue for NAB.
TV Technology reports that, "the 71st Technology & Engineering Emmy Awards dinner is shifting its event originally planned to take place during the 2020 NAB Show in Las Vegas to the NAB Show New York event in the fall because of the coronavirus (COVID-19) situation."
The National Academy of Television Arts & Sciences (NATAS) president/chief executive Adam Sharp noted that the April 19 event was canceled because, "in consultation with health officials, award recipients and other prospective attendees, we determined that it was no longer prudent nor viable to move forward with our ceremony."
Sharp also expressed gratitude to "thousands of NATAS members across America's local newsrooms who are going the front-line work of informing the public in this time of anxiety, confusion and ever-changing information."