Public Citizen, Color of Change and the Center for Digital Democracy are three of the 16 public interest groups that sent a letter to President Joe Biden warning that liability protections for Internet companies in trade agreements will cripple efforts to hold such companies accountable for user content. At the American Economic Liberties Project, which also signed the letter, policy director Morgan Harper said that such a ratified trade deal could confirm and propagate controversial legal protections for Internet companies.
Bloomberg reports that, "the coalition's letter to Biden cites a December request from a bipartisan group of senators that such legal protections for Internet companies not be included in a potential U.S.-UK accord … [and] also mentions a global digital trade accord being negotiated in Geneva."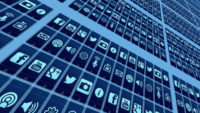 A 2018 U.S.-Mexico-Canada agreement, ratified under the Trump administration, protects platforms from liability for "harms related to information stored, processed, transmitted, distributed or made available by the service." The language in that deal is similar to that of Section 230 of the Communications Decency Act, which some Democrats and Republicans would like to strike down.
According to Lori Wallach, director of Public Citizen's Global Trade Watch, "tech companies learned from the pharmaceutical and financial industries how trade agreements could be used to prevent or change domestic regulation." She added that the letter to Biden illuminates how "a big monopolizing industry sneaks its demands and desires and fantasies into binding trade agreement policy and then handcuffs domestic legislatures and policy-making procedures."
Color of Change president Rashad Robinson "is pushing for Internet platforms to be held responsible for civil rights violations that result from their business models, including targeted advertising, algorithms for sharing information and content moderation."
Former Google lobbyist Adam Kovacevich noted that, "Internet companies would say there is a human-rights and an economic argument in favor of writing these legal protections into trade agreements … [and that] enshrining the shield in another country's legal code allows social-media companies to be a tool for free speech under authoritarian regimes."
The coalition's letter to President Biden notes that, under former President Trump, U.S. trade representative Robert Lighthizer "inserted Section 230-like language into the U.S.-Mexico-Canada Agreement (USMCA) in 2018 as well as in bilateral executive agreements with Japan."
It adds that, "while this letter is not meant to take a position on any bill," it references a variety of bills put forth that would clarify or limit Section 230, including the SAFE TECH Act put forth by Senators Mark Warner (D-Virginia), Mazie Hirono (D-Hawaii) and Amy Klobuchar (D-Minnesota); the Civil Rights Modernization Act of 2021 from representative Yvette Clarke (D-New York); and the PACT Act advanced by Senators Brian Schatz (D-Hawaii) and John Thune (R-South Dakota).
Topics:
Adam Kovacevich
,
American Economic Liberties Project
,
Amy Klobuchar
,
Brian Schatz
,
Center for Digital Democracy
,
Civil Rights Modernization Act
,
Color of Change
,
Communications Decency Act
,
Donald Trump
,
Google
,
Joe Biden
,
John Thune
,
Lori Wallach
,
Mark Warner
,
Mazie Hirono
,
Morgan Harper
,
PACT Act
,
Public Citizen
,
Rashad Robinson
,
Robert Lighthizer
,
SAFE TECH Act
,
Section 230
,
USMCA
,
Yvette Clarke