After Congress reintroduced the controversial Cyber Intelligence Sharing and Protection Act (CISPA), a collection of Internet freedom activists quickly jumped into action. "Among them have been Demand Progress and Fight for the Future, who this week helped 300,000 citizens send a petition against CISPA to the lawmakers behind it," reports Mashable.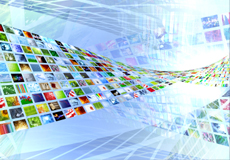 The latest petition contains 300,000 online signatures and was emailed to the House Intelligence Committee, which is currently debating CISPA.
Twitter is also abuzz with anti-CISPA chatter. "A dedicated Twitter account, @CISPApetition, has been tweeting a set of signatures every hour to the chairman and ranking member of that committee — who together authored the bill — with the hashtag #NoCISPA," writes Mashable.
"Altogether, over 1 million signatures opposing CISPA have been collected by organizations including Avaaz, Electronic Frontier Foundation, ACLU, and Free Press. Privacy and free speech advocates have many concerns with the bill, which would allow companies to secretly share user's private data with the government in unprecedented ways."
Mashable explains what CISPA could mean for online privacy: "CISPA would allow government agencies and private businesses to share information about cybersecurity threats with one another in the name of bolstering the country's cybersecurity defenses. Many technology firms, including Facebook and Google, support CISPA. However, privacy advocates have long argued CISPA presents a grave threat to free speech."
Josh Levy of Free Press says CISPA would be a "major blow to our online privacy," suggesting that its passage "would have a chilling effect on our freedom to connect online. We won't feel as free to state unpopular opinions, or to speak truth to power, if we know that Big Brother is getting a feed of everything we say and do."