Nearly two years (and three CEOs) after its intended start date, Bookish finally launched earlier this week. The company is backed by "big-six publishers Hachette, Penguin and Simon & Schuster" and intends to "promote book discovery and sell books," writes paidContent. The company wants to be "a one-stop shop for readers looking to connect with authors and find their next book."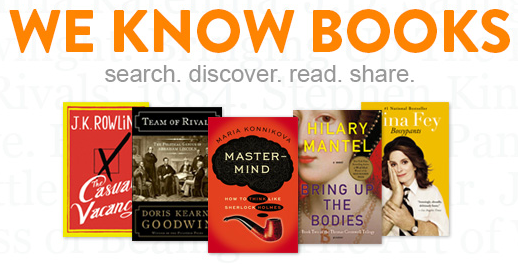 The site boasts a book recommendation algorithm, original editorial content and a database of 1.2 million titles and 400,000 authors.
CEO Andy Khazaei "previously led media startups WEBook and MyHound.com and was VP of electronic media at HarperCollins," according to paidContent.
All of the big-six publishers are on board in some way. While only three are financially backing the site, all have their books available on Bookish, along with ten other publishers.
"We're very much a technology company," explains Karen Sun, who is heading the company's recommendation engine. "This is probably the largest venture in the book space, in terms of data."
Each book on the site will be available for purchase in print or digital formats directly through Bookish or from affiliate retailers Amazon, Barnes & Noble, Books-A-Million, IndieBound, Apple and Kobo. The site will also sell ads for revenue.
"Distributor Baker & Taylor is handling all of Bookish's direct sales. For now, ebooks purchased through Bookish are only available in EPUB and PDF formats, for reading on iPad, Android, Nook and desktop — no Kindle," details paidContent.