Book fans are finding an online community in Goodreads.com, a social media site for discovery and sharing that already has 15 million members. The site has become immensely popular and is rivaling Amazon.com as a new platform for promoting books. On Goodreads, users can post reviews and ratings publicly or privately within self-selected networks of online friends.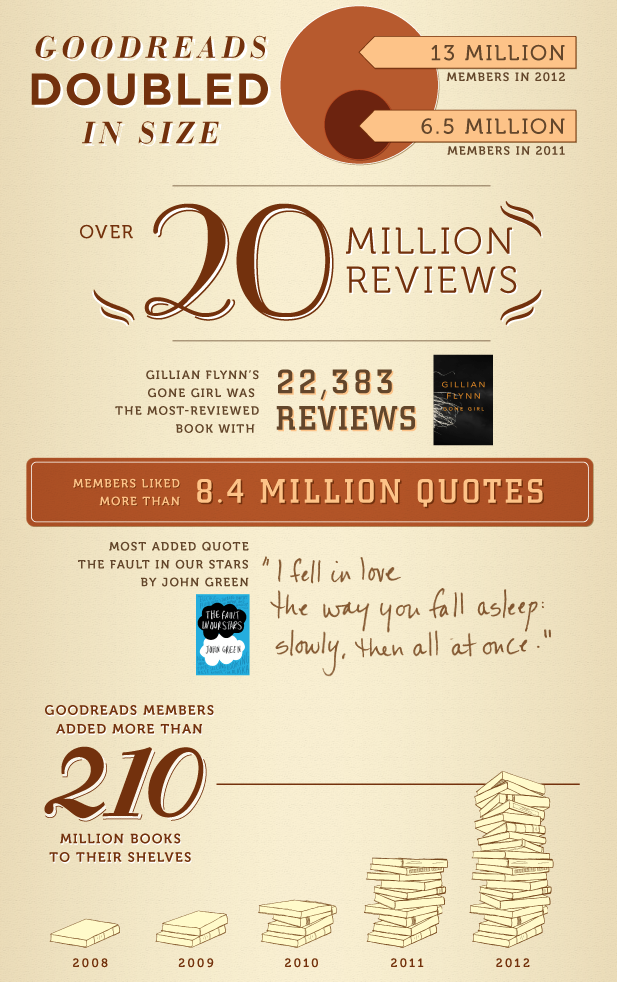 "The site is also host to roughly 20,000 organically occurring online book clubs for every preference — from people interested in only Proust to those who prefer history and Tudor-period fiction. There are 314 clubs for paranormal romance fans alone," writes The New York Times.
What's often referred to as the "discoverability" problem is being addressed on sites like Goodreads, on which users can easily find new books with input and guidance from others. As physical book retailers have shrunk in number, having the chance to speak with employees about the books has also lessened.
Amazon was once considered the book lovers' trusty place to read reviews and find new books, but some questioned the reviews' agendas. With Goodreads, users can build a network of reviews they trust.
"The theory behind Goodreads and its two main — albeit much smaller — competitors, Shelfari and LibraryThing, is that people will put more faith in book recommendations from a social network they build themselves. Amazon was convinced enough by the concept that it bought Shelfari in 2008. It also owns a portion of LibraryThing as a result of purchasing companies that already owned a stake in the site," according to the article.
Goodreads members represent a small portion of all book buyers, and it is not immune from some of the politicking that goes on elsewhere — authors are not prevented from reviewing their own books, for instance. But advocates consider this acceptable because readers can choose their own reviewers.
"Because Goodreads is not a publisher or retailer, people feel that the information is not getting manipulated," explains Amanda Close, who runs digital marketplace development for Random House. "People trust them because they are so crowd-sourced and their members are fanatics. You can't buy a five-star review there." 
Goodreads debuted in 2007 and by 2009, had done well enough to raise $2 million in venture capital. The site grew and so did its features, members and reviews, leading to it becoming "the largest source of independent reviews on the Web, with 21 million and counting," a tool for sharing, discovery and self-publishing.