Apple has hired popular BBC Radio 1 host Zane Lowe to give its streaming service Beats Music a new personality. From the beginning, Beats Music was different from other music streaming services because it featured real humans with knowledge of specific genres to curate the playlists, rather than relying upon an algorithm or its other employees. However, Lowe with his name recognition and experience as a radio host may finally give Beats the star power it needs to appeal to the mainstream.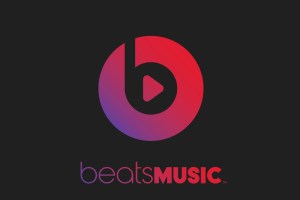 Lowe will work at the Beats headquarters in Los Angeles. "I want to be able to bring that human experience, that we all had growing up with record stores, but actually make it something you can listen to in a world where you're left to your own devices," Lowe said in The Guardian.
Billboard speculates that Apple will use Lowe to provide some extra context to the on-demand music. He might interview artists or record other spoken-word interludes to play during a listening session. Perhaps he'll even run a live show that can be integrated with the listings of on-demand playlists.
Apple may be following in the footsteps of SiriusXM radio. SiriusXM built its service on personalities. One of the most popular of those personalities is Howard Stern, who makes some $80 million a year for hosting his radio show. The price is worth it though. According to Billboard, "By 2010, Stern was responsible for between $312 million and $390 million of SiriusXM's annual revenue." Other XM radio stations are also brand-based, from Pearl Jam Radio to Underground Garage with Little Steven.
Lowe's hire may be just the beginning of Apple's plans. The tech giant also recently acquired podcast aggregator Swell.
Topics:
Algorithm
,
Apple
,
Artists
,
Bands
,
BBC Radio 1
,
Beats Music
,
Howard Stern
,
Little Steven
,
Los Angeles
,
Music
,
Name Recognition
,
On Demand
,
Pearl Jam
,
Personality
,
Podcast
,
Radio
,
Radio Host
,
Satellite Radio
,
SiriusXM
,
Songs
,
Spoken Word
,
Star Power
,
Streaming
,
Streaming Service
,
Swell
,
Tracks
,
Zane Lowe