After several months of testing, Anthropic is making its AI chatbot Claude available for general release in two configurations: the high-performace Claude and a lighter, cheaper, faster option called Claude Instant. Anthropic was launched in 2021 by a pair of former OpenAI employees, and its Claude chatbots are competitors to that firm's ChatGPT. Accessible through a chat interface and API in Anthropic's developer console, Claude is being marketed as the product of training designed to produce a more "helpful, honest, and harmless AI systems." To that end, Anthropic says "Claude is much less likely to produce harmful outputs."
Claude is capable of a wide variety of generative AI tasks, including conversation, text processing and summarization, search, creative and collaborative writing, Q&A and coding. Anthropic emphasizes Claude's ability to maintain "a high degree of reliability and predictability."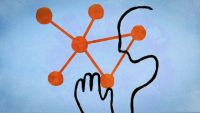 Ars Technica says Claude was trained using an approach Anthropic calls "Constitutional AI." Its stability comes at a price, according to Ars Technica, which details how Claude integration is more expensive than working with ChatGPT.
"After working for the past few months with key partners like Notion, Quora and DuckDuckGo in a closed alpha, we've been able to carefully test out our systems in the wild, and are ready to offer Claude more broadly so it can power crucial, cutting-edge use cases at scale," the company explains in an announcement that claims Claude is "much less likely to produce harmful outputs, easier to converse with, and more steerable" than your garden variety AI. "Claude can also take direction on personality, tone, and behavior."
"In combination with ChatGPT, Claude powers DuckDuckGo's recently launched DuckAssist tool, which directly answers straightforward search queries for users," writes TechCrunch, adding that "Quora offers access to Claude through its experimental AI chat app, Poe. And on Notion, Claude is a part of the technical backend for Notion AI, an AI writing assistant integrated with the Notion workspace."
Robin AI CEO Richard Robinson told TechCrunch his company has found "Claude is really good at understanding language — including in technical domains like legal language. It's also very confident at drafting, summarizing, translations and explaining complex concepts in simple terms."
The Verge writes that "Google invested $300 million into Anthropic in February." But Ars Technica says that given Google's "plans for Bard and the PaLM API, it seems unlikely that Google will rely on Anthropic for AI solutions in its products."
That said, "funding a rival to OpenAI might be in Google's strategic best interest down the road," Ars Technica speculates.