Allstate's AI-powered chatbot, Amelia, continues helping the insurance company's call center employees solve customer service issues efficiently. Since her original deployment in September, she's already helped these employees with more than 3 million client conversations, answering questions through an instant messaging platform on employee desktops. In January alone, Amelia helped on 250,000 calls. Allstate and other insurance companies are turning to chatbots to stay ahead of insurance-focused startups looking to compete.
"Companies across all sectors are now experimenting with AI-powered digital assistants in the workplace to varying degrees, with the goal of helping employees get tasks done quicker, more efficiently and with fewer errors. Some take the form of software robots, where they work alongside human employees at companies to perform mundane, rules-based tasks," reports The Wall Street Journal.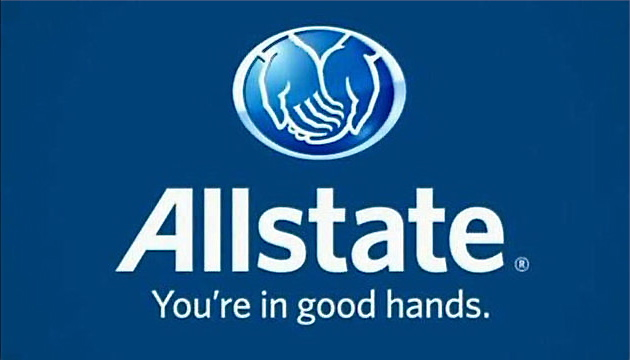 Developed by IPsoft Inc., Amelia uses deep learning, natural language processing, and data analytics to determine the intent of a given user's instant messages before offering answers. According to IPsoft's founder and chief exec Chetan Dube, Amelia understands context and continually learns from interactions. This is needed "to help answer often complex and multi-step questions from enterprise employees," according to WSJ.
Since implementing Amelia, the duration of customer service calls has gone down from 4.6 minutes to 4.2, according to Allstate, which also reports that the percentage of inquiries solved on a first call has gone up from 67 percent to 75 percent. Amelia has also helped representatives during natural disasters. For example, she can help the company communicate during a hurricane.
"In the few days prior to a hurricane making landfall, Allstate may impose a moratorium on new customers but it's difficult to get that message out to all call-center agents," notes the article. "Typically, employees would have to consult with documents, databases or colleagues to make sure they're in compliance and up to date on various statewide insurance guidelines."
Now, the representatives have quicker access to policies and procedures, which leads to better customer service experiences. Amelia is also capable of helping Allstate representatives "complete coverage-change requests and proof-of-insurance and reinstatement requests."
Topics:
Allstate
,
Amelia
,
Analytics
,
Artificial Intelligence
,
Bot
,
Call Center
,
Chatbot
,
Chetan Dube
,
Customer Service
,
Data Analytics
,
Data Science
,
Database
,
Deep Learning
,
Digital Assistant
,
Instant Messaging
,
Insurance
,
IPsoft
,
Machine Learning
,
Natural Language Processing
,
NLP
,
Robot
,
Virtual Assistant