The Federal Communications Commission is looking to develop powerful Wi-Fi networks across the country. The proposed networks would be so broad in reach that consumers could potentially make calls or surf the Internet without having to pay a cellphone bill every month. The FCC proposal, which could undermine phone and Internet service providers, has resulted in the wireless industry launching a campaign to persuade reconsideration.
That defensive lobbying effort will be "countered by an equally intense campaign from Google, Microsoft and other tech giants who say a free-for-all Wi-Fi service would spark an explosion of innovations and devices that would benefit most Americans, especially the poor," writes The Washington Post.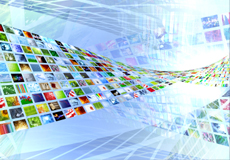 If the plan was implemented, free Web access would be available in nearly every metropolitan area and in many rural ones. It would take several years to set up the networks.
"For a casual user of the Web, perhaps this could replace carrier service," said Jeffrey Silva, an analyst at the Medley Global Advisors research firm. "Because it is more plentiful and there is no price tag, it could have a real appeal to some people."
"Designed by FCC Chairman Julius Genachowski, the plan would be a global first," the article continues. "When the U.S. government made a limited amount of unlicensed airwaves available in 1985, an unexpected explosion in innovation followed."
It led to baby monitors, garage door openers and wireless stage microphones being created. "Millions of homes now run their own wireless networks, connecting tablets, game consoles, kitchen appli­ances and security systems to the Internet," according to the article.
"Freeing up unlicensed spectrum is a vibrantly free-market approach that offers low barriers to entry to innovators developing the technologies of the future and benefits consumers," Genachow­ski said.
The post includes a video report that illustrates the capabilities of wireless spectrum.