The White House demanded this week that the Chinese government put an end to data theft involving American computer networks. The U.S. has called for China to agree to "acceptable norms of behavior in cyberspace." The demand was made during a speech by national security advisor Tom Donilon to the Asia Society in New York and represents the first public confrontation with China regarding cyberespionage.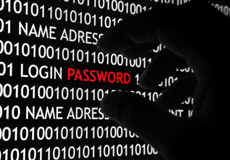 Donilon's speech "came two days after its foreign minister, Yang Jiechi, rejected a growing body of evidence that his country's military was involved in cyberattacks on American corporations and some government agencies," reports The New York Times.
"The White House, Mr. Donilon said, is seeking three things from Beijing: public recognition of the urgency of the problem; a commitment to crack down on hackers in China; and an agreement to take part in a dialogue to establish global standards," notes the article.
"Increasingly, U.S. businesses are speaking out about their serious concerns about sophisticated, targeted theft of confidential business information and proprietary technologies through cyberintrusions emanating from China on an unprecedented scale," Donilon said in the speech (transcript available on the White House site). "The international community cannot tolerate such activity from any country."
This marks the first time the Obama administration has directly mentioned China in terms of cybersecurity. However, in his State of the Union address, President Obama said, "We know foreign countries and companies swipe our corporate secrets." And since recent evidence reportedly links the People's Liberation Army to hacking, "the China connection has become harder for the administration not to confront head-on," writes NYT.
This issue comes at a sensitive time for international relations as the U.S. wants China's cooperation in containing North Korea's nuclear and missile programs, and hopes the country will join sanctions against Iran. Yet concerns about cyberattacks have been expressed with Chinese officials for years, and recent media coverage and protests from the corporate world have brought the problem to the forefront of American concerns.