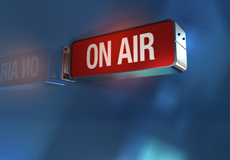 A consortium in the United Kingdom that includes Microsoft, BT and the BBC will test a white space radio service in Cambridge to determine effectiveness and any possible interference with TV transmission.
White space radio has been proposed to complete the UK's broadband coverage.
Data rates range from 10kbps to 16Mbps depending on distance from the base station.
UK could be covered with 6,000 base stations on existing cell towers and provide low bandwidth services.