Hackers have carried out a sophisticated attack on Twitter, prompting the company to release a statement explaining how its "investigation has thus far indicated that the attackers may have had access to limited user information — usernames, email addresses, session tokens and encrypted/salted versions of passwords — for approximately 250,000 users." The nature of the attack suggests it could be part of a larger effort.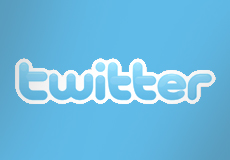 "This attack was not the work of amateurs, and we do not believe it was an isolated incident," wrote Bob Lord, Twitter's director of information security. "The attackers were extremely sophisticated, and we believe other companies and organizations have also been recently similarly attacked. For that reason we felt that it was important to publicize this attack while we still gather information, and we are helping government and federal law enforcement in their effort to find and prosecute these attackers to make the Internet safer for all users."
Twitter sent e-mails to the infected users, stating "Twitter believes that your account may have been compromised by a website or service not associated with Twitter. We've reset your password to prevent others from accessing your account."
The e-mail continues to warn users: "Avoid using websites or services that promise to get you lots of followers. These sites have been known to send spam updates and damage user accounts."
This news comes shortly after The New York Times, Wall Street Journal and Washington Post reported they had all been hacked in recent months in a wave of attacks believed to be originated in China, targeting western media outlets. The hackers stole the password of every NYT employee and seemed to target those with links to reporting about China.
"Twitter recently began bulking up its security team with a number of high-profile hires," reports Wired. "In 2011 noted white hat hacker and security pro Moxie Marlinspike joined Twitter after the company acquired his mobile encryption firm Whisper Systems. Last September, Marlinspike helped bring on board fellow noted white hat hacker and researcher Charlie Miller. Just two weeks ago, however, Marlinspike announced that he was leaving Twitter."