The use of second screen apps is on the rise and many companies are looking to not only capitalize on that growth, but to continue transforming the interactive viewing experience. Among them, TweetTV is trying to separate itself from the pack by offering a real-time social TV guide that serves as a one-size-fits-all solution across all devices.
"In an age when live-tweeting award shows and series finales is now the norm, second screen applications like Zeebox are doing their level best to keep you connected to the conversation," reports Digital Trends. "Austin-based startup TweetTV has been playing the social television game since 2009, but its new, multi-platform Web-app looks to have people sharing their favorite shows from all the connected devices they own."
TweetTV is a real-time social TV guide that provides users live updates regarding what's on television and what's popular. To achieve this, the site tracks tweets using keywords that relate to TV shows (for example: #familyguy).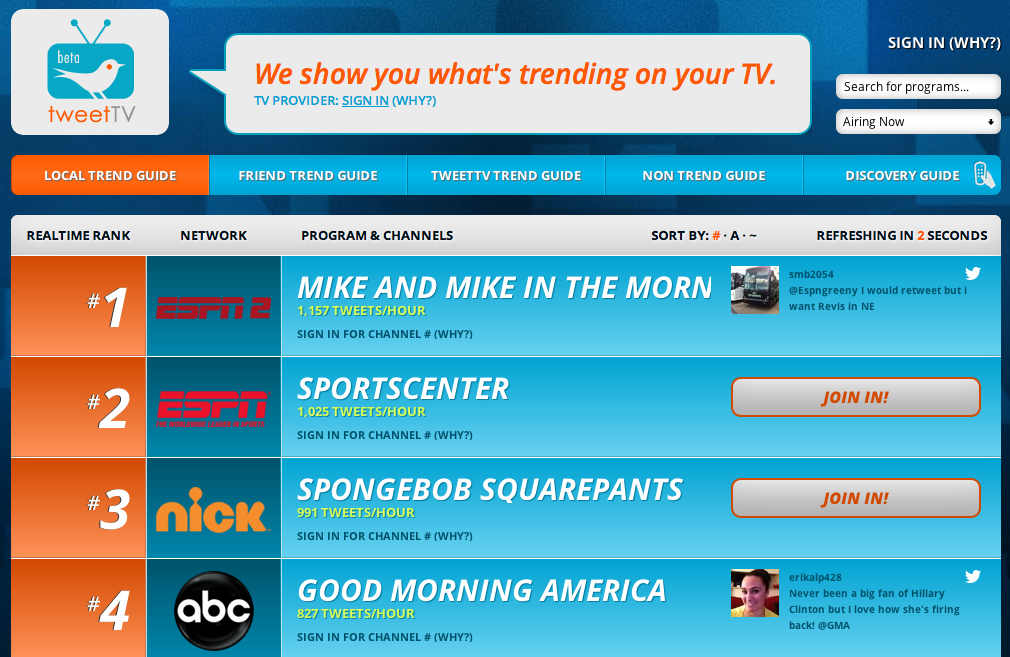 "The site endeavors to add to the experience by making it easier to discover new content and share with friends and strangers in a way that isn't tweeting into the ether," writes Digital Trends. "Users can drill deeper into the shows they care about, follow tweets about certain episodes or events, or even engage in video chats about what happened on 'Catfish' last night."
Since the app is HTML 5-based, it can be accessed from anywhere without the need to download. "The interface is especially nice on a hybrid Windows 8 laptop as it lends itself to touch interaction well," notes the post.