The U.S. and European Union are seeking to establish joint policies that advance cooperation and democratic approaches to trade, technology, and security on both sides of the Atlantic. The second meeting of the U.S.-EU Trade and Technology Council (TTC) — May 15-16 in Saclay, near Paris — emphasized how Washington, Brussels and other free-market democracies should develop a joint response to the challenges presented by dictatorships and their controlled economies. In addition to semiconductor supply chain issues, topics including China's digital clout, export controls for technology IP and human rights were discussed.
U.S. co-chairs, Secretary of State Antony Blinken, Secretary of Commerce Gina Raimondo and United States Trade Representative Katherine Tai were joined by EU co-chairs European Commission Executive Vice Presidents Margrethe Vestager and Valdis Dombrovskis and stakeholders who convened in 10 working groups at the event.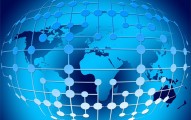 The TTC's inaugural meeting took place in Pittsburgh, September 29 of last year. Participants said that meeting "helped forge ties that proved critical when the two economies joined forces to impose sanctions on Russia following its February 24 assault on Ukraine," writes The Wall Street Journal.
WSJ observed a renewed sense of purpose between the U.S. and EU, uniformly "focused on results — including denying Moscow access to advanced semiconductors and cutting Russia out of the global financial grid — rather than comparing legal texts or fighting over regulatory jurisdictions, as had sometimes been the case regarding sanctions in the past."
Reuters says the two blocs "will announce a joint effort to avert a 'subsidy race' as they scramble to boost production of scarce semiconductor chips," citing a senior Biden administration official.
On May 12, European Commission President Ursula von der Leyen and European Council President Charles Michel, met with Prime Minister Fumio Kishida for the 28th EU-Japan Summit in Tokyo, the first since Kishida was elected to office in October.
President Biden met virtually with Kishida in January and this month "held a summit with countries in the Association of Southeast Asian Nations," WSJ writes, calling "the push beyond trans-Atlantic ties" significant for Washington's Asian allies, including South Korea, "whose officials were also eager to resolve tariff disputes from the Trump administration and start discussing broader policies to respond to China's growing economic influence in their region."
As summarized by WSJ, negotiations are taking place between the West and "friendly Asia-Pacific nations to establish a forum called the Indo-Pacific Economic Framework, or IPEF, to address issues such as digital trade, supply-chain resilience and green technologies."
Topics:
Antony Blinken
,
ASEAN
,
Asia
,
Brussels
,
Charles Michel
,
China
,
Donald Trump
,
European Commission
,
European Union
,
France
,
Fumio Kishida
,
Gina Raimondo
,
Intellectual Property
,
IPEF
,
Japan
,
Joe Biden
,
Katherine Tai
,
Margrethe Vestager
,
National Security
,
Russia
,
Semiconductor
,
South Korea
,
Supply Chain
,
TTC
,
Ukraine
,
Ursula von der Leyen
,
Valdis Dombrovskis