London-based Autonomy has created a new technology that turns static images into animated images. The prototype technology, Aurasma is targeted at powering apps for iPhone, Android, and related devices. Early demonstrations illustrate how users can aim a smartphone or tablet PC at an image from a magazine or product and convert those images into animation. Imagine the possibilities of turning a picture from a newspaper into a video — or pointing a device toward a product and launching a game with animated characters.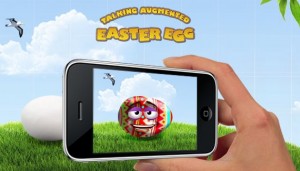 Aurasma, according to CNET, "is capable of recognizing images and objects and enhancing them not just by replacing them with video but by allowing virtual objects to interact with real ones, such as a cartoon character walking through the door of a real building." The technology could offer interesting possibilities for advertising applications, providing additional product information, creating virtual tours and much more.
The New York Times reports that Autonomy plans to release Aurasma as a free app as soon as next month. The article also suggests an unnamed movie studio will use the technology for an augmented reality game to accompany a new movie release.
For additional information, CNET has posted a 12-minute podcast interview with Autonomy CEO Mike Lynch. There is also a video demo available on YouTube.