YouTube TV is expanding its Spanish-language programming, adding Univision, UniMás and Galavisión to its base membership. The YouTube TV lineup will now include sports programming like the Campeones Cup championship between the top U.S. and Mexico soccer leagues and the Latin Grammy Awards along with a panoply of telenovelas. Subscribers in top Hispanic markets will also have access to Spanish-language local news and weather. An upgrade package that offers more Spanish-language content is coming soon. In May, Google-owned YouTube TV was reported to have more than 3 million U.S. subscribers.
YouTube TV is also offering Univision's video-on-demand library, accessible via the Univision app. The base monthly subscription for YouTube TV is now $65 (with an additional $10 for the first year of an add-on called 4K Plus, which supplies 4K playback, offline viewing and unlimited streams).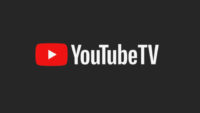 Without revealing pricing or an availability date, YouTube TV announced plans for a Spanish-language add-on that for an extra fee will provide Cine Sony, CNN en Español, Discovery en Español, Estrella TV and FOX Deportes, among others. The Pantaya OTT SVOD service for Spanish-language film and TV shows will in the coming weeks be available through YouTube TV for $5.99 per month.
TechCrunch points out that YouTube TV is a late-comer to the Spanish-language market, and that this new package "will make it more competitive with rival services." Hulu in 2018 launched a bundle featuring numerous Spanish-language networks including Telemundo (but not Univision). Fubo TV has Univision and Telemundo and makes available through its Español add-on numerous other Spanish-language channels.
YouTube TV includes more than 85 live TV channels, among them ABC, CBS, FOX, NBC and PBS, and offers entertainment networks like those from Discovery and ViacomCBS.
Topics:
ABC
,
Campeones Cup
,
CBS
,
Cine Sony
,
CNN en Español
,
Discovery en Español
,
Estrella TV
,
FOX
,
FOX Deportes
,
Fubo TV
,
Galavisión
,
Google
,
Hulu
,
Hulu Español
,
Latin Grammy Awards
,
NBC
,
Networks
,
OTT
,
Pantaya
,
PBS
,
Spanish Language
,
Subscription
,
SVOD
,
Telemundo
,
Univision
,
Video
,
YouTube
,
YouTube TV