In order for online video producers to make money, YouTube offers a feature that allows viewers to donate to their favorite artists. Independent content creators are the major source of revenue for YouTube, and while some of them do make money through pre-roll ads, it is not enough for many. Now, Google offers Fan Funding so viewers can essentially tip their favorite video creators. The feature works in both the browser and the Android app, and all transactions are processed by Google Wallet.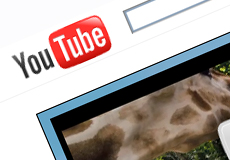 After a content creator chooses to allow users to donate, an icon appears on the upper left corner of the video. A "support" option appears after hovering over or clicking on the icon, and the user can then pick how much he or she wants to donate, whether it be $1, $5 or "other."
"If you do offer up a donation, YouTube will take a small cut to handle the transaction. Just how much the company takes varies by country," reports Android Police. "In the US, it keeps 5 percent plus 21 cents."
Currently, the service is offered in the U.S., Australia, Japan and Mexico, but Google expects to expand in the future.
Google also has plans to add more platforms for the Fan Funding feature, although the browser and the Android app are the two that are available now.
Topics:
Ads
,
Android
,
App
,
Australia
,
Browser
,
Content Creator
,
Distribution
,
Donate
,
Fan Funding
,
Google
,
Google Wallet
,
Internet
,
Japan
,
Mexico
,
Online Video
,
Pre-Roll Ads
,
Producer
,
Profit
,
Revenue
,
Video
,
Video Producer
,
Web
,
YouTube