At VidCon, YouTube introduced new feature upgrades, among them a redesign to mobile and desktop that allows the screen size to adjust to the video format playing, and a sharing feature, currently being tested in Canada that will soon debut in the U.S. and South America. YouTube is also pursuing virtual reality via a new format being created in partnership with Lenovo and LG. And the company reports that its Red Originals are proving successful (although it didn't provide subscriber stats) and expanding to new markets.
Variety reports that YouTube chief executive Susan Wojcicki did reveal that 1.5 billion global users log into YouTube every month, and that "YouTube is closing the gap on TV," with users watching an average of one hour a day on mobile phones, compared to four hours watching TV.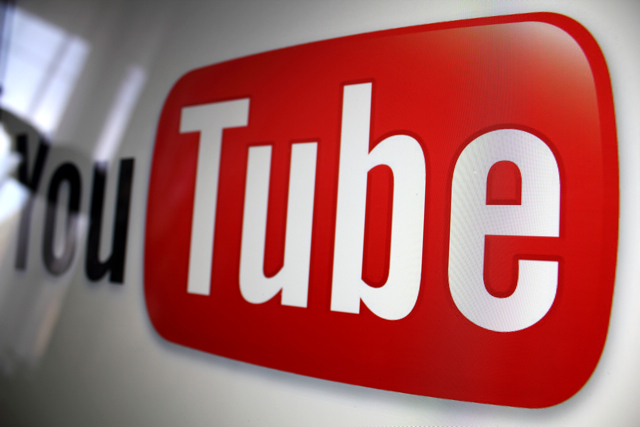 "There's lots of room to get people to watch even more YouTube," she said, adding that the company's emphasis on live streaming has "resulted in an increase in viewing four times greater than last year." She also mentioned YouTube TV, which has grown from five U.S. markets when it launched earlier in 2017 to today's 15 markets.
In its first season, YouTube's subscription service Red produced 27 films and series. "This year, the company plans to produce more than 40 originals, and will reportedly commit hundreds of millions of dollars to the effort," notes The Verge.
YouTube plans to make ad-supported shows available to everyone and will "also feature shows built around celebrities including Katy Perry, Kevin Hart, and Ellen DeGeneres." The first YouTube Red season drew just under 250 million views, mainly among kids under 18; the company hopes more well known celebrities will expand the demographic.
"The future will be more like 50 percent homegrown YouTube stars and 50 percent programming that isn't endemic to the platform," said YouTube head of original programming and MTV vet Susanne Daniels. Among the new programming is "Step Up," the dance franchise to be produced by Lionsgate and featuring "plenty of native YouTube talent," with episodes over 40 minutes. Six new Red Originals starring YouTube talent will also debut.
Wired reports that YouTube is also taking a tentative step into quasi-VR with VR180, using cameras from LG, Lenovo, and the Chinese company Yi. The format "renders 180-degree video in stereoscopic 3D," so the user has to turn her head slightly to see the entire scene. It's not VR but, said YouTube VR product manager Erin Teague, "the upside is ease of use" and the fact that people don't have to choose "between making high-quality videos for everyone and making immersive videos for early adopters."
"They look just like any other YouTube video we have on the site," said Teague. "So there's no need to pan around or move your phone around."
So far, Adobe supports YouTube's new format, and Teague hopes that Final Cut and Avid will soon embrace it. "We want the entire ecosystem to embrace this format," she said. "We think it's really powerful." The new cameras that support the format don't require stitching or matching: simply film, edit and upload.
Topics:
3D
,
Adobe
,
Alphabet
,
Avid
,
Desktop
,
Ellen DeGeneres
,
Erin Teague
,
Final Cut Pro
,
Google
,
Katy Perry
,
Kevin Hart
,
Lenovo
,
LG
,
Lionsgate
,
Live Streaming
,
Mobile
,
MTV
,
Step Up
,
Subscription
,
Susan Wojcicki
,
Susanne Daniels
,
Television
,
VidCon
,
Video
,
Virtual Reality
,
VR180
,
Yi
,
YouTube
,
YouTube Red
,
YouTube TV