In his first letter to creators, YouTube's new CEO Neal Mohan emphasized the company's priority for the year ahead is to keep providing creators with tools to make money. YouTube is also focusing on experiments with generative AI, and alternative formats including Shorts and podcasts. "A little over 15 years ago, I visited a company with an interesting take on digital video. As I walked through YouTube's small offices above a pizza parlor, I could see the promise of the platform" Mohan reminisced. "In today's challenging macroeconomic climate, we're offering opportunities to grow a business on our platform."
A strong business underpinning supports what is essentially an expressive ecosystem, Mohan wrote in the blog post, stressing that "creators and artists are the heart of YouTube, and I'll continue to put them first."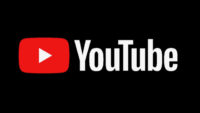 Mohan, the company's former chief product officer, is no stranger to creators, having spent years developing user experiences. He recently took on his new role after long-time YouTube CEO Susan Wojcicki stepped down and segued to an advisory position at Alphabet.
"The company mentioned that people subscribing to individual channels have jumped 20 percent year-on-year to six million," reports TechCrunch, noting "multi-lingual features, including dubbing clips into another language and auto-caption," are significant in Mohan's messaging, as is increased customer support.
"Last year, we more than doubled the number of creators and partners who can get live help through chat or email," he said. "Over half of these creators are located outside of the U.S. We've also significantly increased the number of creators who have a partner manager to give strategic tips for success on YouTube."
"At a time when Google's position as a search giant is being challenged by rivals incorporating AI in their search, the company will look toward YouTube to be a significant revenue driver in the future," explains TechCrunch. "The video platform already brought $29.2 billion in ad sales last year. Plus, more than 80 million people are paying for YouTube Premium and YouTube Music."
"Expanding subscription, shopping, and digital goods offerings" are also in Mohan's sights, according to Search Engine Journal.
"This is a pivotal moment for our industry," Mohan blogged. "We face challenging economic headwinds and uncertain geopolitical conditions. AI presents incredible creative opportunities but must be balanced by responsible stewardship."