We recently reported that HTC partnered with Seattle-based gaming company Valve to develop Vive, a new VR headset with plans to compete with the Oculus Rift and Sony Morpheus. Valve is the developer behind Steam, the social platform for distributing and managing games. The Vive headset was unveiled at last week's Game Developers Conference in San Francisco, and is already generating positive reviews for its tech advances, including low latency and a fast refresh rate that reduces the incidence of "Sim Sickness."
"Vive is distinguished from its two major rivals, Oculus Rift and Sony Morpheus, in a key way: it comes with two 6-by-6-inch laser tracking boxes that track your body as you move around a room," reports Technology Review.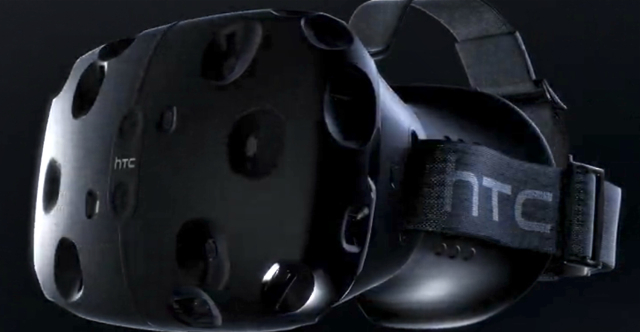 "In this way you're able to physically wander the simulated scene. Draw near to a wall in your home and phantom barriers shimmer into view within the virtual world to warn you of impending collision."
According to ETC's Phil Lelyveld, "obstacles that will hurt mass market adoption of VR, such as the potential for injuries while wearing the HMD, are being addressed by a wide range of companies. This is not an environment that will be friendly to a walled garden approach or proprietary technology and coding solutions."
Vive is scheduled for release later this year, ahead of both Oculus Rift and Sony Morpheus.
Topics:
ETC@USC
,
Facebook
,
Game
,
Game Developers Conference
,
Gamer
,
Gaming
,
Hardware
,
Headset
,
HMD
,
HTC
,
Lasers
,
Oculus Rift
,
Phil Lelyveld
,
Project Morpheus
,
San Francisco
,
Seattle
,
Sim Sickness
,
Social
,
Sony
,
Sony Morpheus
,
Valve
,
Virtual Reality
,
Vive