HTC helped put together the Virtual Reality Venture Capital Alliance, a coalition of 28 venture capital firms committed to investing $10 billion in virtual reality, augmented reality and mixed reality startups. Among the companies joining the consortium are Sequoia Capital, well known for investing in tech giants Apple and Intel; Matrix Partners; and 500 Startups. Prior to this, HTC — which created the Vive VR headset — had pledged more than $100 million to the nascent VR industry. HTC has since spun off Vive into its own separate company.
CNET quotes HTC's regional head in China, Alvin Graylin, as saying that, "This is the first time such renowned VCs are joining hands at this scale to drive the future of a new industry, rather than competing to find the best deals for themselves." It also notes HTC's collaboration with game developer Valve in creating the Vive headset as well as "VR goggles and sensors that hit store shelves in April."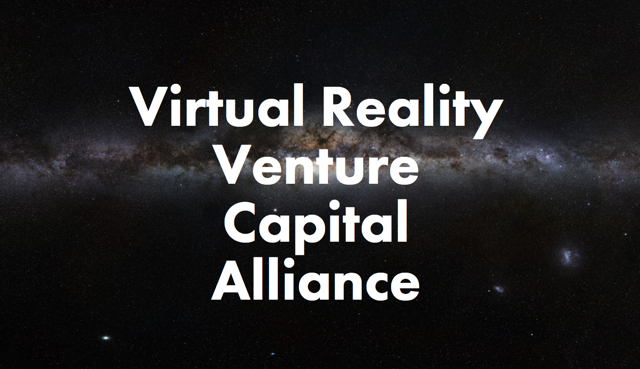 According to the VRVCA website, the consortium "will meet six times a year with our base of operations out of Beijing and San Francisco."
Digital Trends compares the new investment news with Razer's announcement of a $5 million fund to help develop indie virtual reality productions. "As it turns out, that was merely a drop in the bucket."
"Now that it has spun off its Vive business and VR itself has received such strong backing, there is greater assurance that the Vive headset will be supported in the future," Digital Trends says, noting that it named the Vive as its "favorite VR headset."
Vive's competition is, of course, Oculus VR, which has the backing of Facebook. But, notes CNET, after Facebook bought Oculus for $2 billion in 2014, the company "hasn't since said how much it's spending on helping kickstart the industry." Google, with its Cardboard and upcoming Daydream, and Sony with PlayStation VR, are also supporting virtual reality with devices, but are mum on the dollar figure associated with their investments in VR.
Topics:
500 Startups
,
Alvin Graylin
,
Apple
,
Augmented Reality
,
Beijing
,
China
,
Daydream
,
Facebook
,
Google Cardboard
,
HTC
,
HTC Vive
,
Intel
,
Matrix Partners
,
Mixed Reality
,
Oculus Rift
,
Oculus VR
,
PlayStation VR
,
Razer
,
San Francisco
,
Sequoia Capital
,
Sony
,
Valve
,
Venture Capital
,
Virtual Reality
,
Virtual Reality Venture Capital Alliance
,
VR Headset
,
VRVCA