During her keynote at VidCon in Anaheim, YouTube CEO Susan Wojcicki announced new and upcoming tools designed for content creators. Wojcicki unveiled a creator tip jar, analytics app, fan-submitted subtitles, channel management tools and more. The new products are intended to engage a larger worldwide audience, help build successful businesses and manage creative work. She also noted that YouTube's new ad campaign has helped more than double awareness of creators.
"Meanwhile, the Google Preferred advertising tier announced at Brandcast in New York has already signed Heineken and Johnson & Johnson," according to The Hollywood Reporter.
"Another YouTube project announced during the presentation was a Sirius Radio show devoted to hits from emerging and established artists on YouTube," explains THR. "Longtime creator Jenna Marbles will host the show on Sirius XM Hits 1."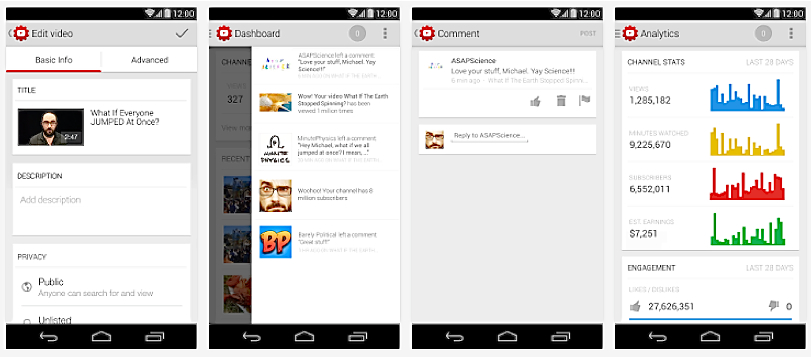 TechCrunch provides an overview of the new YouTube tools:
YouTube Creator Studio: Available now on Android, coming soon to iOS. The Creator Studio app will give creators the ability to view analytics, manage their videos, and other stuff.
Audio Library Sound Effects: Creators now have access to royalty-free sound effects so they don't have to create their own zombie screams or whatever. Instead, future sound effects on YouTube will all sound the same.
60 FPS Video: Coming soon, YouTubers will be able to share videos at 60 frames per second, for people who care about that sort of thing.
Fan Funding: It's like donations or Kickstarter or Indiegogo for your creative endeavors! But right there on your YouTube. Already in testing.
Creator Credits: Because everyone on YouTube is collaborating with everyone else, YouTube is now enabling collaborators to name and link to their fellow collaborators in a way that viewers might actually click through. Another "coming soon" feature.
Fan-Submitted Subtitles: So that even if viewers don't speak the same language, they can still watch (and hopefully enjoy) your videos. In the coming months.
Cards: YouTube wants to improve the way it displays links on videos. So it'll at some point replace annotations with cards, which will work across desktop, mobile phones, and tablets.
Playlists: YouTube will soon give creators more creative ways to create playlists to make their videos more easily discoverable.
YouTube Creator Studio is available on the Google Play Store. The 5th annual VidCon event runs through Saturday at the Anaheim Convention Center.
Topics:
Advertising
,
Anaheim
,
Analytics
,
Android
,
App
,
Audio
,
Brandcast
,
California
,
Channel Management
,
Creator Studio
,
Google
,
Google Preferred
,
Heineken
,
HFR
,
Indiegogo
,
iOS
,
Jenna Marbles
,
Johnson & Johnson
,
Kickstarter
,
Mobile
,
Playlist
,
Sirius Radio
,
Sirius XM
,
Sound Effects
,
Subtitles
,
Susan Wojcicki
,
Tip Jar
,
VidCon
,
Video
,
YouTube