A new version of the DryCASE for smartphones and larger sizes for tablets was introduced at CES by Dry Corp. If you grew up by the sand and water you'll appreciate how this crystal clear vacuum bag can both protect your phone from the elements and save it from a watery grave. Learning the hard way that anything in a pocket seems destined to end up 100 feet below the surface, this case and it's armband supply both protection and flotation. So even if it's not stowed on your arm it will bob to the surface.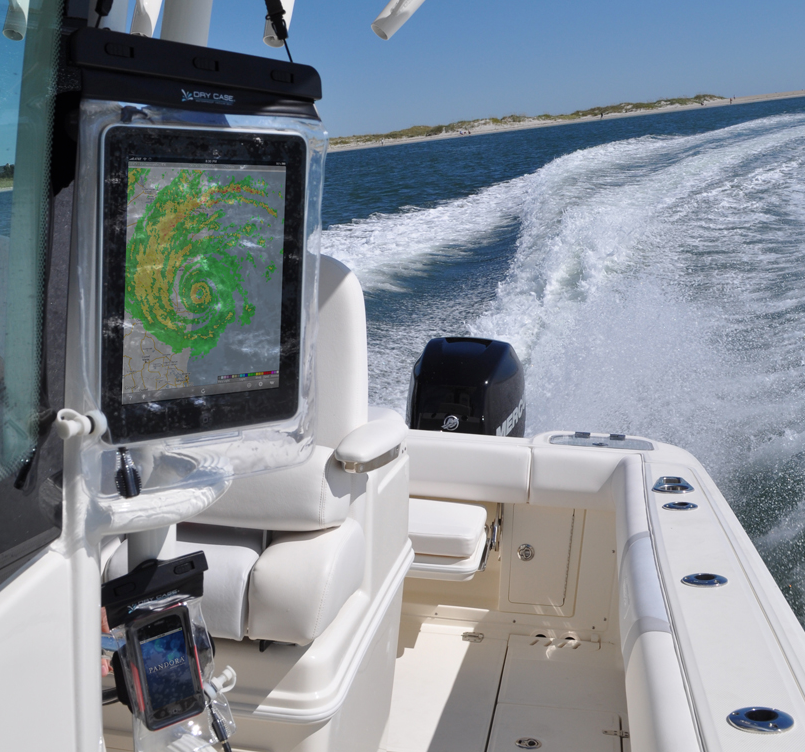 The touch screen will work through the clear plastic and a waterproof audio connection can even be used with DryBUDS waterproof earphones, although any regular headset will also attach.
If production takes you to a wet environment this is a unique, affordable solution to mobile protection rated to 100 feet below.
"DryCASE is a flexible, crystal clear waterproof bag that allows complete use of your smartphone while keeping it dry and clean," explains the Dry Corp. website. "Simply pump out all the air with the easy to use hand pump and the bag will vacuum seal around the smartphone and become completely waterproof."
"The air tight seal guarantees that the smartphone will stay dry even when submerged underwater. Every DryCASE comes with our neoprene activity armband for water sports, and is crystal clear so pictures can be taken through it while using the other side."
The smartphone case is available for $40, while the tablet versions run $60. The company also offers a $90 waterproof backpack.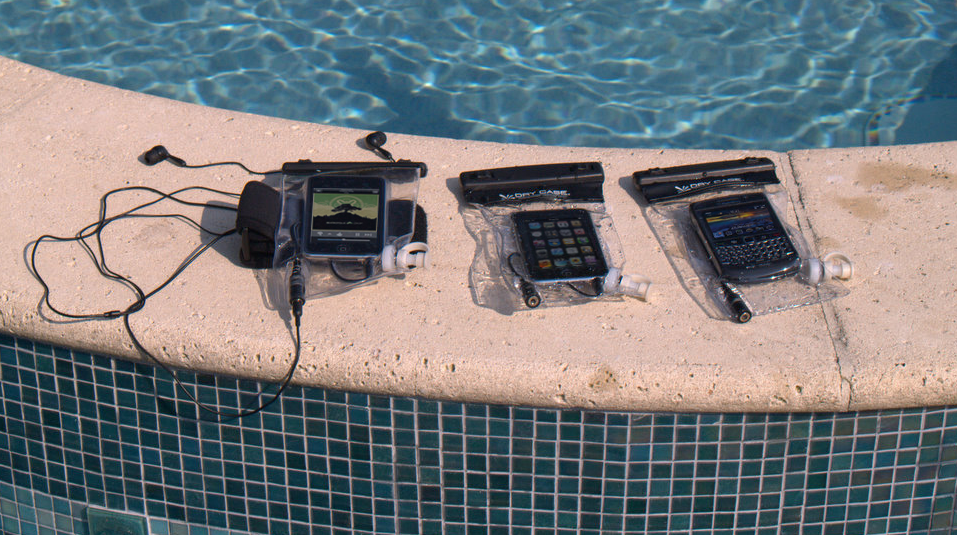 Topics:
Air
,
ARM
,
Armband
,
Audio
,
Band
,
Beach
,
Case
,
CEA
,
CES
,
Consumer
,
Dry
,
Dry Case
,
Dry Corp
,
DryBUDS
,
DryCASE
,
Electronics
,
Float
,
Flotation
,
Headset
,
Las Vegas
,
Mobile
,
Ocean
,
Outdoors
,
Phone
,
Production
,
Protection
,
Pump
,
Screen
,
Show
,
Smartphone
,
Sports
,
Submerge
,
Tablet
,
Touch
,
Touchscreen
,
Vacuum
,
Water
,
Waterproof