Cloud-based video locker UltraViolet, Hollywood's attempt at a cross-platform digital movie storage service that launched in 2011, is scheduled to shut down tomorrow. To avoid permanently losing access to content, UltraViolet users are reminded to link their libraries of movies and TV shows to an existing retailer such FandangoNOW, Kaleidescape or Walmart-owned Vudu. After tomorrow, according to the homepage, "Your UltraViolet Library will automatically close and, in the majority of cases, your movies and TV shows will remain accessible at previously-linked retailers."
"You can continue to make online purchases and redeem codes, but these may only be available through that retailer, and will not be added to your UltraViolet Library," explains UltraViolet.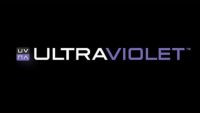 "In most cases, your movies and TV shows will be available via the retailers linked to your UltraViolet Library at the time of UltraViolet shutdown," notes the FAQ page. "Linking to additional retailers can maximize your access to your Library and help avoid potential disruption. Visit www.myuv.com/retailers for a list of retailers."
Ultraviolet launched as a way for consumers to archive digital video purchases and access them via different retailers. The service had participation from all the major studios, except Disney, which was developing its own digital locker.
Ultraviolet "also teamed up with a number of digital retailers, and even allowed consumers to upconvert their existing disc purchases for a small fee, effectively turning DVDs into downloadable digital titles," reports Variety. "However, without Disney, UltraViolet had a hard time to get buy-in from some of the major retailers, with iTunes, Amazon and Google Play never joining the party."
Over time, consumer adoption of streaming services such as Netflix took the place of media ownership. And then Disney relaunched its Movies Anywhere service, "a cross-industry cloud locker with buy in from all major studios," notes Variety.
For UltraViolet users in the U.S. who have yet to link their libraries to a retailer, FandangoNOW and Vudu are the primary options. Vudu, for example, "supports Movies Anywhere, so you'll be able to watch your UltraViolet collection across popular streaming devices and apps like Amazon Video or Apple TV," explains The Verge.
Consumers are also reminded not to "manually unlink or close your UltraViolet account prior to the 31st, as 'UltraViolet and retailers will be working together to maximize your continued access to movies and TV shows,' and doing so might throw a wrench into that process."
Topics:
Amazon
,
Amazon Video
,
App
,
Apple TV
,
Blu-ray Disc
,
Cloud
,
Disney
,
DVD
,
Fandango
,
FandangoNOW
,
Flixster
,
Google Play
,
Hollywood
,
iTunes
,
Kaleidescape
,
Licensing
,
Movie
,
Movies Anywhere
,
Netflix
,
Retail
,
Storage
,
Streaming
,
Studio
,
TV Show
,
UltraViolet
,
Video
,
Video Locker
,
Vudu
,
Walmart