The Committee on Foreign Investment in the United States (CFIUS) is conducting a national security review of Chinese company ByteDance's acquisition of Musical.ly, in November 2017, for $800 million to $1 billion. ByteDance merged Musical.ly, an app popular among teens for making karaoke videos, with its similar service TikTok. Over the past year, TikTok has been downloaded 750+ million times, and U.S. lawmakers are concerned about its growing influence. One source said the U.S. has evidence TikTok sends data to China.
The New York Times reports that ByteDance stated it is committed to working with Congress, and that TikTok doesn't send any user data to China. ETCentric previously reported that U.S. Senate minority leader Chuck Schumer (D-New York) and Senator Tom Cotton (R-Arkansas) asked the intelligence community to investigate the Chinese app.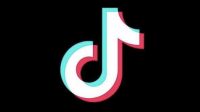 The effort to probe TikTok is part of a larger effort by the Trump administration, and many legislators, to "stop Chinese firms from acquiring American data and technology." The Trump administration, for example, "prevented the Singapore-based Broadcom from purchasing Qualcomm … and quashed deals like Ant Financial's bid for Moneygram."
TikTok, which features "short, inventive videos and bizarre memes," is not available in mainland China, where ByteDance offers Douyin, a similar service. As a result, Western users post most of the TikTok content. But TikTok's Chinese connection "and growing popularity in the United States have drawn new concern in Washington after news reports highlighted that there were few signs of the Hong Kong protests on the app and that TikTok moderators were instructed to censor videos that featured a number of political themes."
ByteDance stated that the Chinese government has never asked the company to censor content. An anonymous former TikTok content moderator said that U.S. managers instructed them to "hide videos that included any political messages or themes … [but] never received specific instructions to censor content related to China."
Special Counsel analyst Douglas Brush reported that "data about TikTok users, including their videos, names, dates of birth and other information, was stored exclusively on computer servers in Virginia and Singapore … [and that] his team found no way TikTok could send data to China" during a period of review.
Elsewhere, NYT reports, "TikTok has developed an interesting relationship to the movies," with users posting everything from "simple homage to astute commentary." NYT compares some of the content to "the domain of the film essayist — made famous by artists such as Jean-Luc Godard, who mashed up movie clips with critical narration in his seminal 'Histoire(s) du Cinéma'."
Documentarian/film essayist Charlie Shackleton noted that some of the TikTok videos have "a filmmaker's sense of timing and pacing." "I am always impressed by the seemingly quite innate feel for timing that a lot of people on TikTok have, both comedic timing and editing timing," he said.
Related:
TikTok Expands Its Influence to Third-Party Apps With New Developer Program & SDK, TechCrunch, 11/4/19
Teens Love TikTok. Silicon Valley Is Trying to Stage an Intervention, The New York Times, 11/3/19
Topics:
Ant Financial Services Group
,
App
,
Broadcom
,
ByteDance
,
Censorship
,
CFIUS
,
Charlie Shackleton
,
China
,
Chuck Schumer
,
Congress
,
Donald Trump
,
Douglas Brush
,
Douyin
,
Hong Kong
,
Jean-Luc Godard
,
MoneyGram International
,
Movie
,
Musical.ly
,
National Security
,
Qualcomm
,
Security
,
Special Counsel
,
TikTok
,
Tom Cotton
,
Video