Despite the failure of several live streaming apps in recent years, Twitter and other investors are betting that consumers are now ready to live stream their experiences. Twitter recently acquired live streaming app Periscope for $100 million and now Twitter users can broadcast live from the social network. Meerkat, Camio, YouNow, Justin.tv, and Livestream offer similar services. With more access to streaming, people may be more inclined to share video of themselves through this model.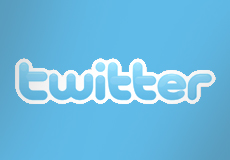 Live streaming apps allow users to broadcast their experiences to friends who can watch live through the app or another social network. Some celebrities are using these apps to live-stream the behind-the-scenes of their television work. Journalists also have a unique opportunity to do live reporting using these platforms.
Lowercase Capital founder and chairman Chris Sacca believes people don't even need to be celebrities to enjoy live streaming. "All of a sudden, the world's pockets are full of good cameras and good screens with good data plans and good social platforms to let everyone know you're broadcasting," he said in The New York Times.
In the past, however, live streaming apps like Viddy and Socialcam fizzled after early spikes in investment and activity.
Periscope is unique because of its short lag time in streaming and the ability to send texts to the person streaming, so friends can ask questions or comment live. Users could broadcast their dog walk or their work league soccer game, but Periscope is careful to keep sexual content off the app. Even though there are some private broadcasting settings, Periscope doesn't want people to use their service to operate a sex cam.
Topics:
Acquire
,
Apps
,
Broadcasting
,
Camio
,
Celebrities
,
Chris Sacca
,
Investors
,
Journalists
,
Justin.tv
,
Live
,
Live Streaming
,
Livestream
,
Lowercase Capital
,
Meerkat
,
Mobile
,
Periscope
,
Privacy
,
Private Broadcasting
,
Smartphone
,
Social Network
,
Socialcam
,
Text Messages
,
Twitter
,
Viddy
,
Video
,
YouNow