Twitter's acquisition of Bluefin Labs will allow the social media giant to better understand and value promoted tweets. Bluefin Labs, an MIT startup, analyzes reactions to specific TV shows and advertisements by not just measuring how many people comment on a particular item, but also ranking the amplitude of the sentiment. By analyzing the effectiveness of television advertisements, Twitter can help companies create effective Twitter ads as well.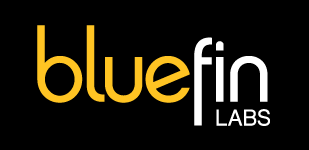 The analysis will help Twitter place a value on its advertising methods. "Right now nobody knows what a 'promoted tweet' is actually worth," says David Morgan, whose company Simulmedia uses data from set-top-boxes to affect ad placement. Companies understand the value of ratings in television, he explains, "but if you are buying a promoted tweet, you don't have historical data to show how valuable it is to you."
"Bluefin uses keyword cues to determine the age, gender, and other demographic characteristics of the tweeter; gleans the sentiment of the tweets; and also tracks what other topics those users tweet about. The company thereby maps what it calls 'affinity relationships' across various topics, interests, and groups of people," explains MIT Technology Review.
Essentially, Bluefin's algorithms compile data about the tweeter while also determining the intent of the tweet. This data helps determine not only demographic information, but the tweeter's interests and sentiment regarding a program or product — clearly useful information both for advertisers and for Twitter.
"Twitter wants and needs to continue to prove its value as a place for brands and media companies to invest marketing dollars. Bolstering the company's arsenal of measurement and analytics capabilities is one way of doing that at scale," said Mike Proulx, a digital advertising strategist.